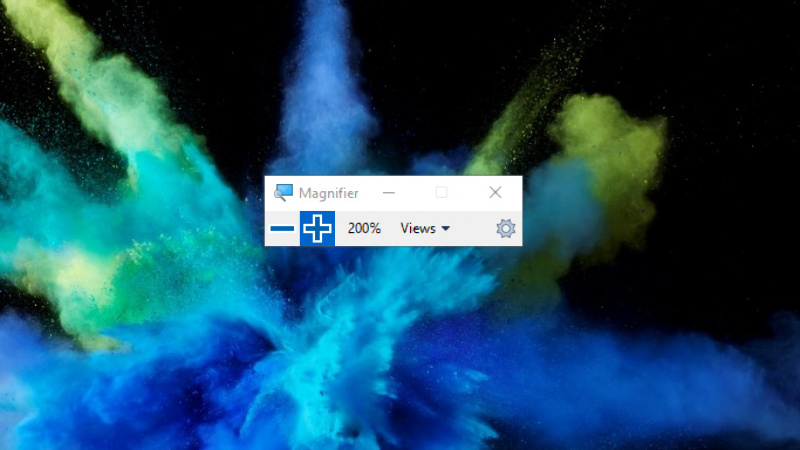 Ease of Access merupakan fitur yang ada hampir disemua versi Windows yang dirilis oleh Microsoft. Fitur yang ditawarkan biasanya berhubungan dengan pengguna yang memiliki kekurangan seperti Tunanetra.
Ease of Access memiliki 2 tool utama yaitu Narrator dan Magnifier. Sebelumnya WinPoin sudah memberikan daftar shortcut Narrator, berikut kali ini WinPoin akan memberikan daftar lengkap shortcut Magnifier.
Sebelumnya bagi kamu yang belum mengetahui apa itu Magnifier. Magnifier ini memungkinkan tampilan Windows menjadi besar (zoom), jadi tampilan seperti gambar maupun teks dapat dilihat dengan jelas. Jadi fitur ini dapat membantu pengguna yang memiliki kesulitan dalam penglihatan tetapi tidak sepenuhnya buta.
Baca tips Windows lainnya :
Daftar Shortcut Magnifier di Windows 10
CTRL + ALT + SPASI : Preview tampilan desktop dalam mode full screen
CTRL + ALT + D : Berpindah ke mode Docked
CTRL + ALT + F : Berpindah ke mode Full screen
CTRL + ALT + I : Membalikkan warna
CTRL + ALT + L : Berpindah ke mode Lens
CTRL + ALT + R : Mengubah ukuran Lens
CTRL + ALT + (→↓↑←) : Memindahkan Magnifier berdasarkan anak panah yang ditekan.
WinKey + Plus (+) atau minus (-) : Zoom in atau out.
WinKey + ESC : Keluar dari Magnifier
That's it!, itu dia daftar shortcut magnified di Windows 10. Selain Windows 10, shortcut-shortcut ini juga dapat kamu aplikasikan pada versi Windows dibawahnya seperti Windows 8.x ataupun Windows 7.
11+ Hal yang Perlu Kamu Tahu Tentang Realme 3 Pro
NB: Subscribe channel Kepoin Tekno agar tidak ketinggalan berbagai info menarik dan bermanfaat seputar teknologi, setiap hari.