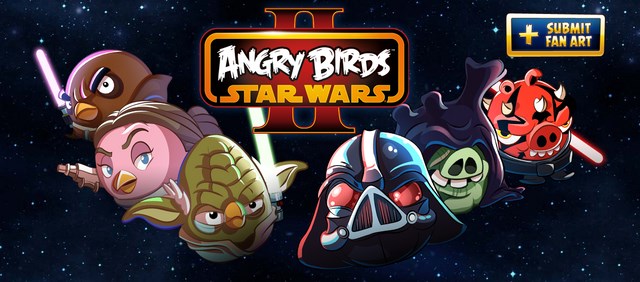 Kamu penggemar game Angry Birds? Sebuah kabar gembira hadir dari Rovio. Pengembang game populer tersebut secara resmi mengumumkan bahwa game Angry Birds Star Wars II bakal dirilis 19 September 2013 nanti.
Rovio memastikan bahwa akan ada banyak karakter dari film Star Wars yang disertakan. Ada lebih dari 30 karakter yang bisa dimainkan, dan untuk pertama kalinya di game Angry Birds kamu bisa memilih apakah akan menjadi Angry Birds yang baik atau menjadi babi yang jahat.
Game ini juga mendukung TELEPODS yang dijual di Hasbro. Kamu bisa meletakkan TELEPODS di layar tablet atau smartphone dan karakter tersebut akan langsung masuk ke permainan. Sayangnya kita tidak akan bisa menemukan TELEPODS di Indonesia karena memang tidak ada cabang Hasbro untuk Indonesia.
Angry Birds Star Wars II bakal dirilis untuk semua platform seperti iOS, Android, Windows Phone 8, dan Windows 8. Rovio juga memastikan bahwa penggemar Angry Birds bakal segera bisa mendownload level baru yang diambil dari scene Return of the Jedi.
via Rovio