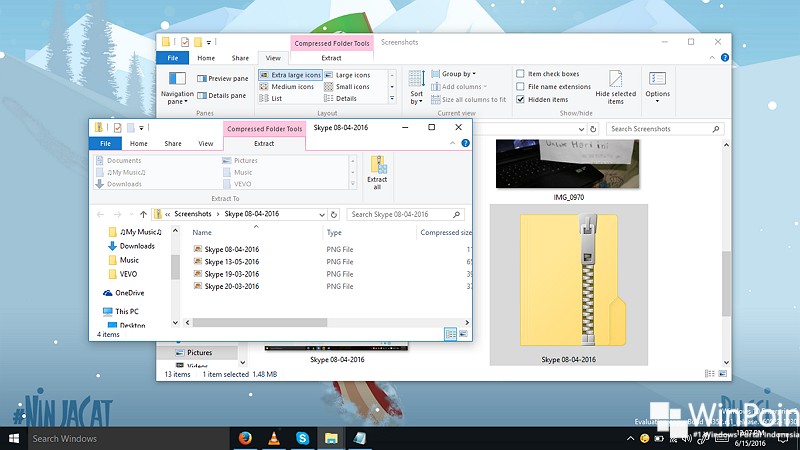 Mengkompres file ataupun folder biasanya dijalankan sebagai salah satu cara untuk menghemat ruang penyimpanan. Dengan ukurannya mengecil, maka lebih mudah untuk saling berbagi dan mengemat tentunya. (Baca Juga : 5 Cara Untuk Menghemat Ruang Hardisk di Windows 10)
Di Windows 10, kamu bisa melakukan kompresi melalui File Explorer tanpa perlu menggunakan aplikasi pihak ke-3. Kamu bisa kompres satu atau lebih file ataupun folder serta menambahkan file/folder baru pada kompresi yang sudah ada.
Kompres File atau Folder ke Zip
Pilihlah salah satu atau lebih file atau folder, jika sudah klik kanan lalu pilih Send to – Compressed (zipped) (kiri). Atau kamu juga melakukan hal yang sama melalui menu Ribbon (kanan).
Secara default sistem akan memberikan nama sesuai dengan file/folder yang akan dikompresi. Jadi kamu bisa membiarkannya secara default ataupun mengganti namanya sesuai keinginan, jika sudah tekan enter untuk menyimpannya.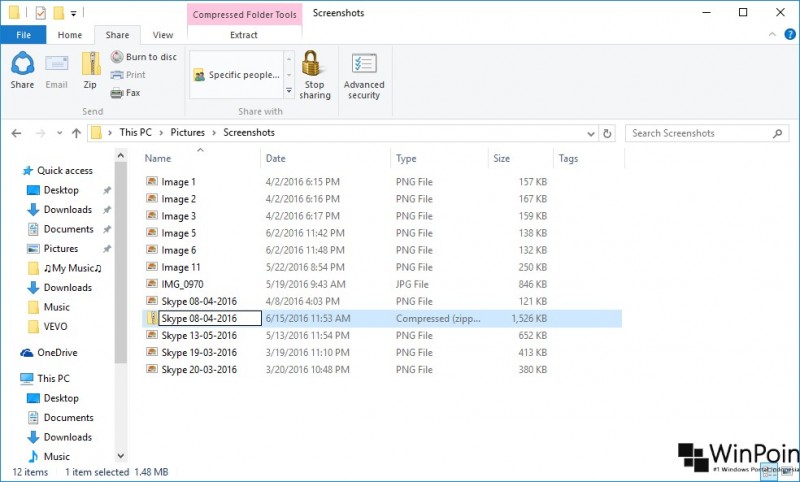 Selain itu kamu juga menambahkan file ataupun folder baru ke folder kompresi yang sudah ada. Caranya mudah, cukup drag and drop file/folder ke arah folder kompresi.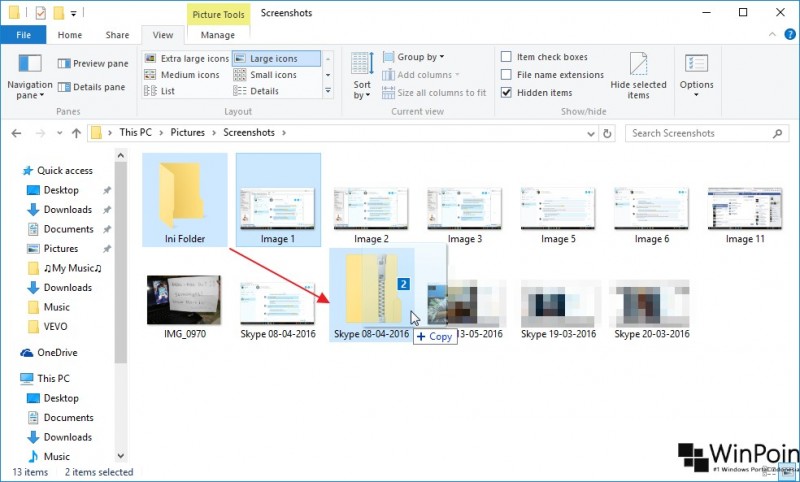 That's it!