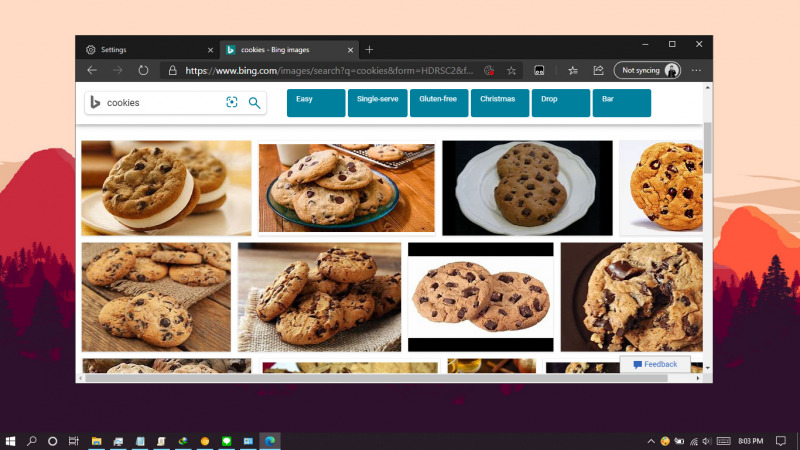 Dalam hal meningkatkan layanan serta experience pengunjung, website yang kita kunjungi memperlukan Cookie dari browser. Cookie sendiri adalah data berupa informasi mengenai preferensi yang pengguna Edge Chromium gunakan, misalnya saja bahasa yang digunakan, aktivitas yang dilakukan ketika membuka situs, lokasi, hingga IP address (Publik), dll.
Contoh kasus penerapan Cookie adalah pada iklan-iklan yang muncul. Dimana penyedia iklan akan menggunakan Cookie untuk menampilkan iklan yang relevan. Misalnya saja jika kamu sering melakukan pencarian terhadap smartphone, maka iklan yang akan sering muncul berkaitan dengan smartphone.
Secara default, Edge Chromium akan selalu meminta konfirmasi dari pengguna terlebih dahulu sebelum memperbolehkan website mengakses/menyimpan Cookie. Tetapi jika kamu termasuk orang yang sangat perhatian terhadap privasi, maka ada baiknya kamu memblokir Cookie pada browser secara keseluruhan.
Baca juga tutorial Edge Chromium lainnya:
Mematikan Cookie pada Edge Chromium
Buka browser Edge.
Masukan alamat edge://settings/content/cookies pada kolom URL.
Pada panel kanan, swipe ke kiri pada opsi Allow sites to save and read cookie data.
Masih pada halaman yang sama, swipe ke kiri pada opsi Block third-party cookies untuk mematikan cookies pihak ke-3 yang biasa digunakan untuk periklanan.
Done.
Setelah proses selesai, maka tidak akan ada lagi website yang mengakses Cookie pada Edge. Meskipun memang direkomendasikan untuk mengaktifkan Cookie untuk meningkatan user experience. Tapi jika kamu lebih mementingkan privasi, maka opsi ini cocok untuk digunakan.
Kamu bisa mengikuti langkah-langkah yang sama jika ingin mengaktifkannya kembali.