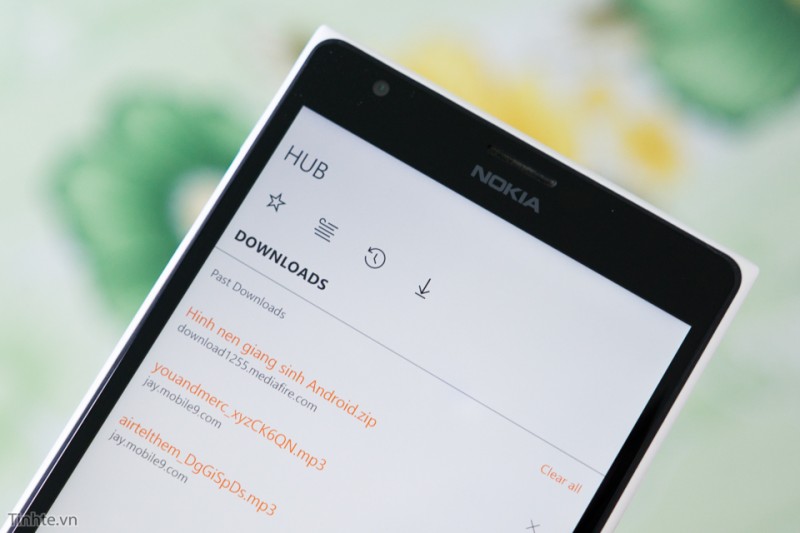 Ketika akan mencoba mendownload suatu file dari browser Microsoft Edge di perangkat Windows 10 Mobile, secara default akan muncul suatu pesan yang mana meminta izin ke pengguna untuk mendownload file tersebut dengan menampilkan dua pilihan yakni save dan cancel.
Tidak ada yang salah akan munculnya pesan Pop Up tersebut, tentunya ia memastikan file yang di download nantinya adalah file yang benar bukan file junk. Tapi bila kamu merasa sudah yakin tempat mendownload file bukanlah berisikan junk dan ingin mendownload file banyak sekali tanpa satu persatu menekan pilihan tombol save, ada baiknya mematikan izin mendownload file tersebut dengan cara berikut ini:
Buka browser Microsoft Edge, pilih opsi menu see more disebelah kanan address bar dan pilih Settings.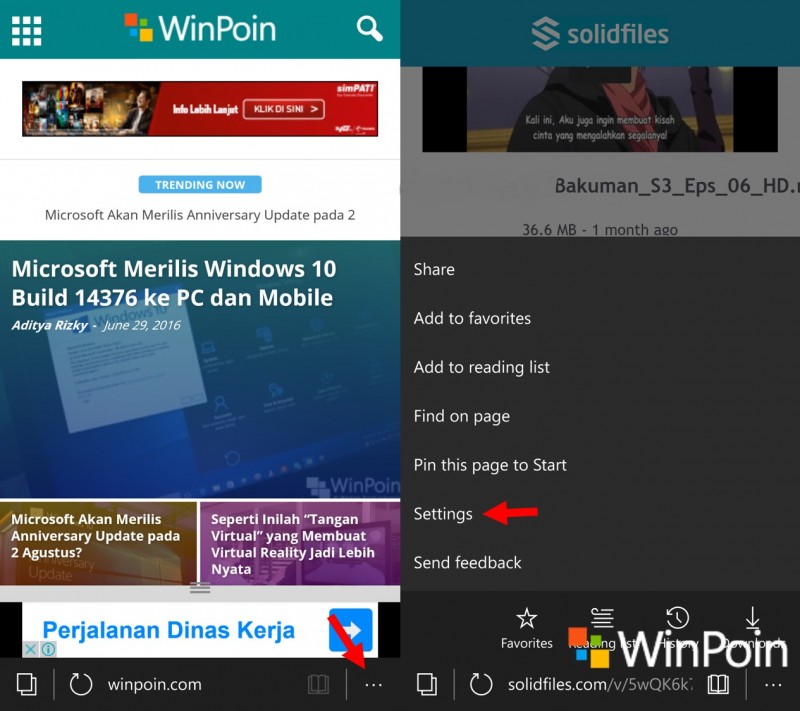 Kemudian pada form Downloads Settings, gulirkan opsi on/off menjadi off di submenu always ask me what to do with downloads.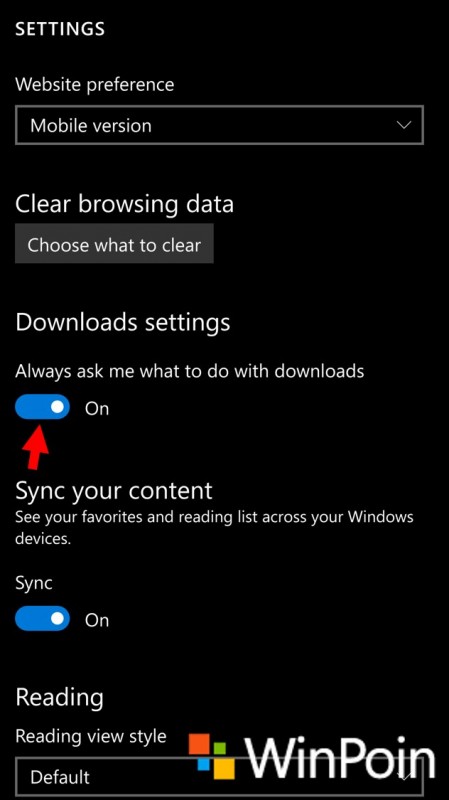 Bila telah dimatikan, permintaan menyimpan file tersebut akan hilang dan akan langsung mendownload file tanpa perizinan terlebih dahulu.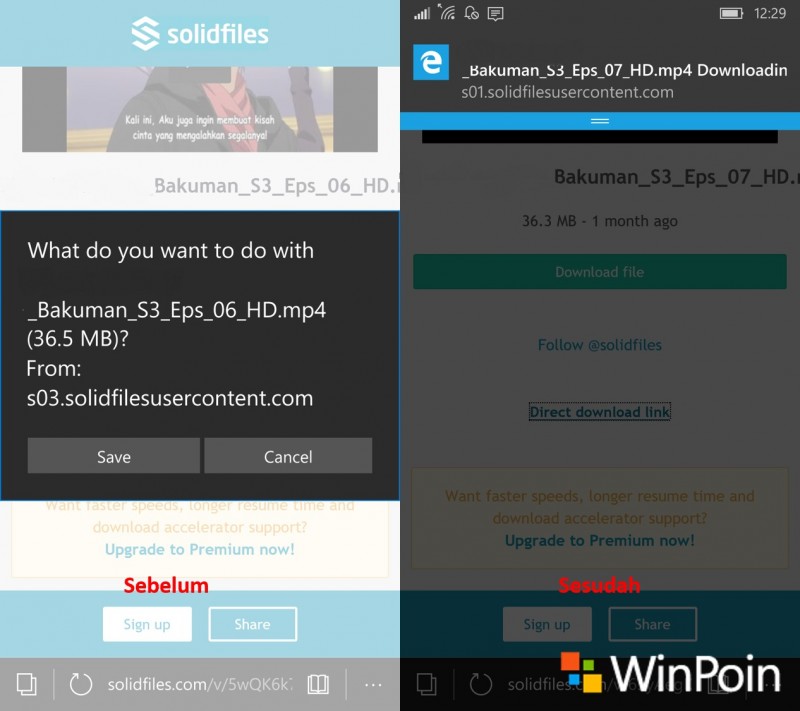 Bagi kamu yang maniak download melalui Microsoft Edge dengan berbagai server tertentu, ada baiknya tidak mematikan izin mendownload tersebut yang dikhawatirkan mendownload file junk, namun bila telah yakin pastinya tidak ada masalah akan hal ini.
Cara Dapat Token Listrik Gratis — Resmi dari PLN!
NB: Subscribe channel Kepoin Tekno agar tidak ketinggalan berbagai info menarik dan bermanfaat seputar teknologi, setiap hari.