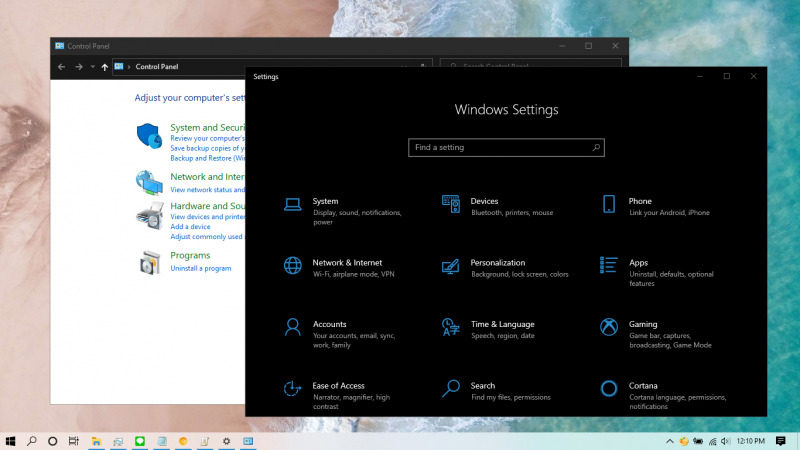 Di Windows 10, Control Panel ataupun Settings mempunyai peran yang penting dalam mengatur Windows 10. Terdapat ratusan pengaturan yang dapat kamu konfigurasi. Tanpa keduanya, akan sangat sulit mengubah pengaturan yang ada.
Pada kasus tertentu, ada baiknya kamu memblokir akses ke Settings dan Control Panel. Misalnya saja pada komputer yang sering diakses banyak orang, tentu kamu tidak ingin adanya sembarang orang melakukan konfigurasi tanpa kamu ketahui.
Maka dari itu, berikut WinPoin akan memberikan cara agar kamu bisa memblokir Settings dan Control Panel di Windows 10.
Memblokir Akses ke Settings dan Control Panel di Windows 10
Buka Group Policy Editor.
Navigasi ke User Configuration > Administrative Templates > Control Panel
Pada panel kanan, klik 2x pada opsi Prohibit access to Control Panel and PC settings.
Klik opsi Enabled dan klik OK untuk menyimpan pengaturan.
Done.
Perubahan akan langsung terasa tanpa perlu melakukan restart, dimana kamu tidak akan bisa membuka Settings (aplikasi akan langsung force close), dan ketika coba membuka Control Panel akan muncul pesan "This operation has been canceled due to restrictions in effect on this computer. Please contact your system administrator".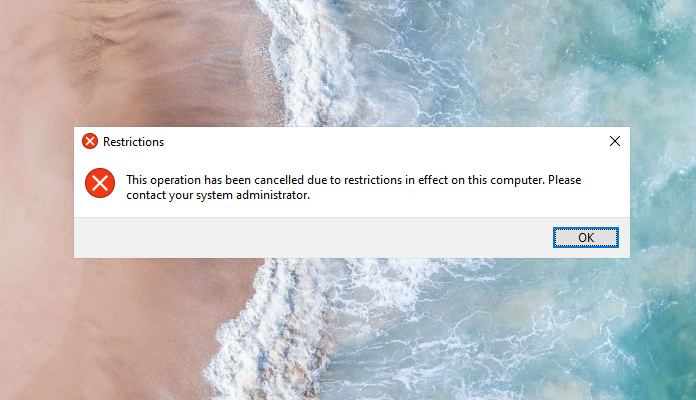 Sayangnya tidak ada opsi dimana kamu bisa memblokir Settings ataupun Control Panel secara individual.
Perlu diketahui, karena pengaturan yang dilakukan ada pada subfolder User Configuration (langkah ke-2), maka kamu perlu melakukan pengaturan yang sama secara manual pada akun-akun yang ada (jika kamu memiliki lebih dari satu akun pada komputer yang sama).
Untuk mengaktifkan kembali Settings dan Control Panel, kamu bisa mengikuti langkah-langkah yang sama seperti diatas dan mengganti opsi menjadi Not Configured pada langkah ke-4.