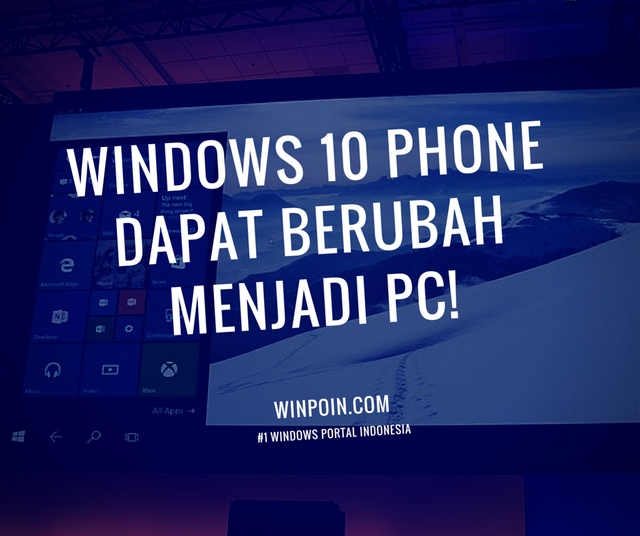 Masih di acara BUILD 2015, kali ini Microsoft mengumumkan sebuah fitur baru yang bernama Continuum for Phone.
Dengan fitur ini, smartphone yang menjalankan OS terbaru dari Microsof ini akan berubah menjadi PC atau setidaknya pengalaman yang sangat mirip, ketika dikoneksikan ke layar yang lebih besar.
Dengan adanya fitur Continuum ini, transisi antar desktop ke tablet ke phone menjadi sangat mudah. App nantinya dapat berjalan dan beradaptasi dengan berbagai macam ukuran layar secara mulus, mulai dari ponsel sampai desktop.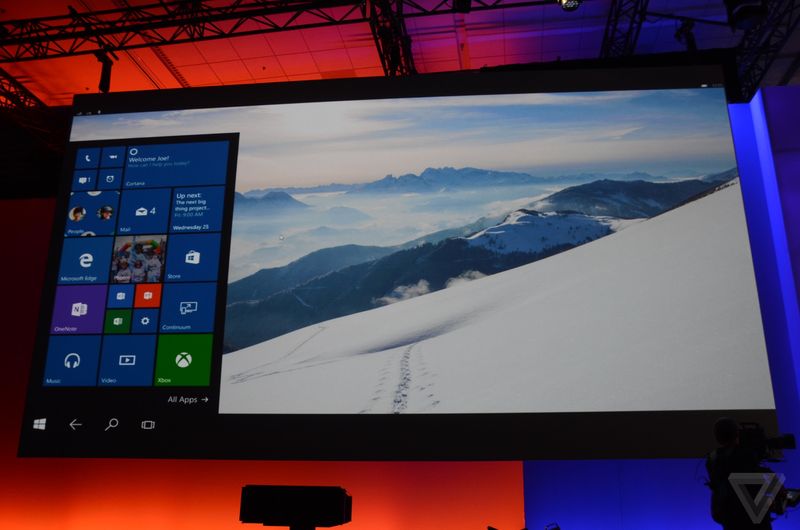 Demonstrasi App
Joe Belfiore mendemonstrasikan app seperti Excel dan Photos yang bisa berjalan dengan tampilan desktop tradisional ketika smartphone dikoneksikan ke monitor.
Joe Belfiore mengatakan:
"What we're trying to show here today, is our unique vision for phones and enabling them to scale up to a full PC-like experience,"
Dari situ terlihat seperti Windows 10 Desktop yang berjalan dengan tenaga seperangkat ponsel. Namun begitu, Continuum for Phone ini tidak akan ditemukan di perangkat Windows Phone sekarang.
Belfiore memberikan catatan kecil, bahwa fitur ini memerlukan perangkat baru yang bisa memanfaatkan fitur dual screen.
Bagaimana menurutmu dengan fitur keren ini ? Yuk bagikan komentarmu!
via BUILD 2015