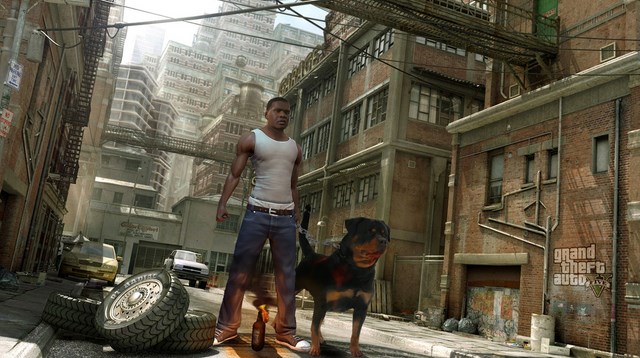 Grand Theft Auto V (GTA 5) mungkin akan menjadi game dengan budget paling besar yang pernah dirilis dalam sejarah. Developer GTA 5, Rockstar Games rencananya akan segera menghadirkan aplikasi pelengkap game tersebut untuk Windows Phone.
Aplikasi yang dinamakan iFruit tersebut memiliki 2 fitur utama yaitu Los Santos Customs dan Chop the Dog. Los Santos Customs memungkinkan kamu untuk memodifikasi kendaraan di GTA 5. Kamu bisa mengganti warna, spoiler, hood, wheel, upgrade mesin, rem, suspensi, accessories, ban, dsb. Sedangkan Chop the Dog memungkinkan kamu untuk merawat, memberi makan, dan melatih Franklin, anjing Rottweiler agar bisa melindungi kamu di GTA 5.
Selain aplikasi tersebut, Rockstar Games juga bakal merilis aplikasi Grand Theft Auto V: The Manual yang berisi lebih dari 100 lembar panduan GTA 5. Didalamnya dijelaskan berbagai fitur, control, credit, hingga detail map dan aktivitas di GTA 5.
Meskipun belum ada keterangan pasti kapan tanggal dirilisnya, namun Rockstar Games sudah memastikan bahwa kedua aplikasi tersebut akan segera hadir ke Windows Phone Store.
via Rockstar Game