Artikel kali ini akan menunjukan kamu bagaimana cara menghilangkan opsi Power Button pada Start Menu. Jadi ketika mengaktifkan opsi ini, maka Power Button berisikan shutdown, restart, sleep, dll tidak akan bisa diakses baik melalui Start Menu, ALT + F4, ataupun CTRL + ALT + DELETE.
Tentunya tutorial ini cocok untuk kamu aplikasikan pada komputer yang sering diakses banyak orang dan tidak ingin sembarang orang mematikannya.
Baca juga tutorial Windows 10 lainnya:
Memblokir Power Button pada Start Menu
Buka Group Policy Editor.
Navigasi ke User Configuration > Administrative Templates > Start Menu and Taskbar.
Pada panel kanan, klik 2x pada opsi Remove and prevent access to the Shut Down, Restart, Sleep, and Hibernate commands.
Klik opsi Enabled dan klik OK untuk menyimpan pengaturan.
Done.
Pengaturan akan langsung terasa tanpa perlu melakukan restart, dimana kamu akan mendapati pesan "There are currently no power options available" ketika membuka Power Button di Start Menu.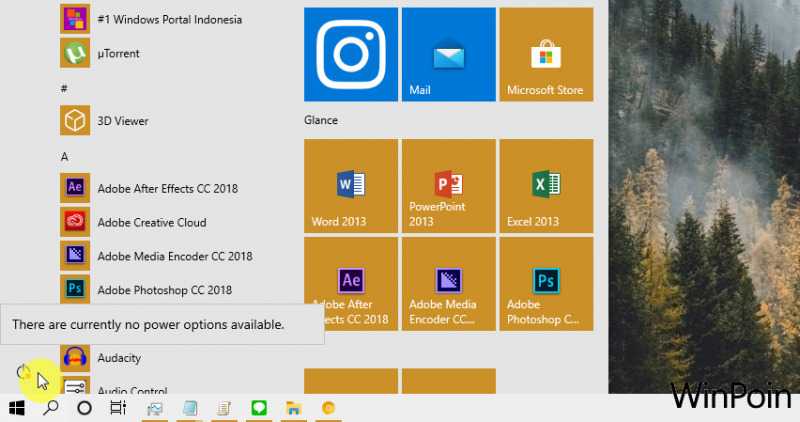 Selain itu juga akan muncul pesan "This operation has been cancelled due to restrictions in effect on this computer" ketika membuka jendela ALT + F4 pada desktop.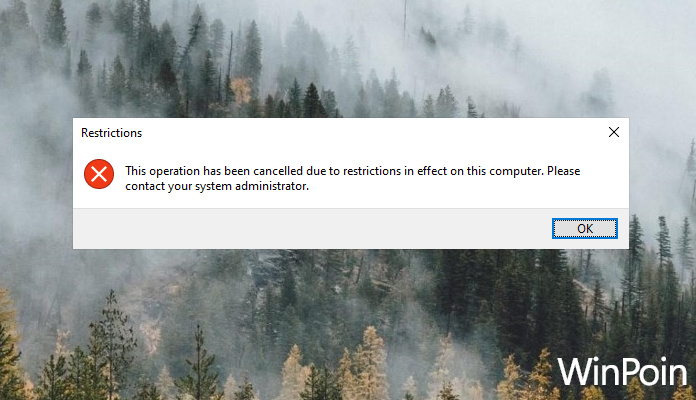 Lalu juga opsi Power yang dihilangkan pada layar CTRL + ALT + DELETE.
Kamu bisa melalui langkah-langkah yang sama seperti diatas dan mengganti opsi menjadi Not Configured pada langkah ke-4 untuk mengembalikan pengaturan seperti semula.
Tutorial ini bisa kamu aplikasikan pada Windows XP, Windows Vista, Windows 7, Windows 8, Windows 8.1, dan Windows 10.
5 GADGET TERBAIK UDAH TURUN HARGA 🔥🔥
NB: Subscribe channel Kepoin Tekno agar tidak ketinggalan berbagai info menarik dan bermanfaat seputar teknologi, setiap hari.