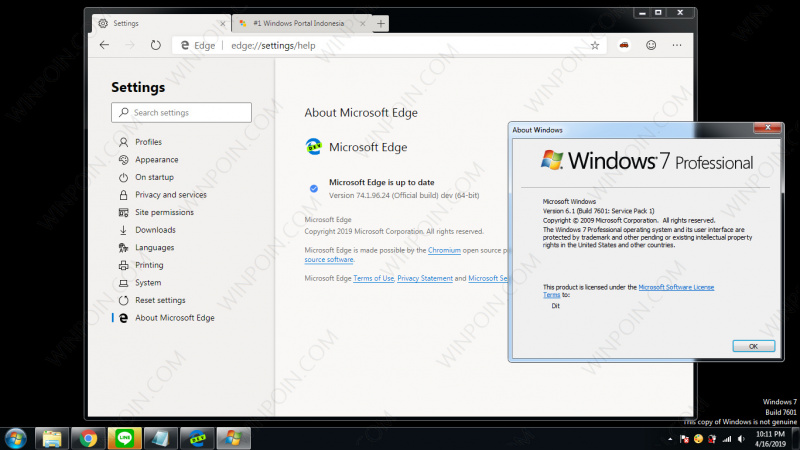 Hingga saat ini, Microsoft terus melakukan pengembangan intensif terhadap browser "terbaru" mereka yakni Microsoft Edge Chromium, terutama jika kamu menggunakan versi Canary Channel. Terbaru, Microsoft berencara menambahkan fitur build-in Translate.
Pada awal perilisan, Microsoft hanya menyediakan Bing sebagai search engine Microsoft Edge Chromium. Tetapi dengan dirilisnya versi terbaru (disini saya menginstal versi 74.1.96.24), Microsoft menambahkan pilihan search engine seperti Google dan DuckDuckGo. Jika kamu tidak begitu suka dengan Bing dan ingin beralih kembali menggunakan Google, berikut cara merubahnya.
Mengganti Search Engine di Microsoft Edge Chromium
Buka Microsoft Edge Chromium, lalu navigasi ke menu settings (•••)
Kemudian pilih opsi Settings.
Pada halaman selanjutnya pilih menu Privacy and Services, lalu pada panel kanan pilih opsi Addess bar.
Kemudian pada drop down menu Search engine used in the address bar, kamu dapat mengganti Bing dengan Google.
Done.
Membuat Custom Search Engine di Microsoft Edge Chromium
In case jika kamu tidak menemukan opsi Google atau search engine yang kamu inginkan, kamu bisa menambahkannya secara manual dengan memilih opsi Manage search engine.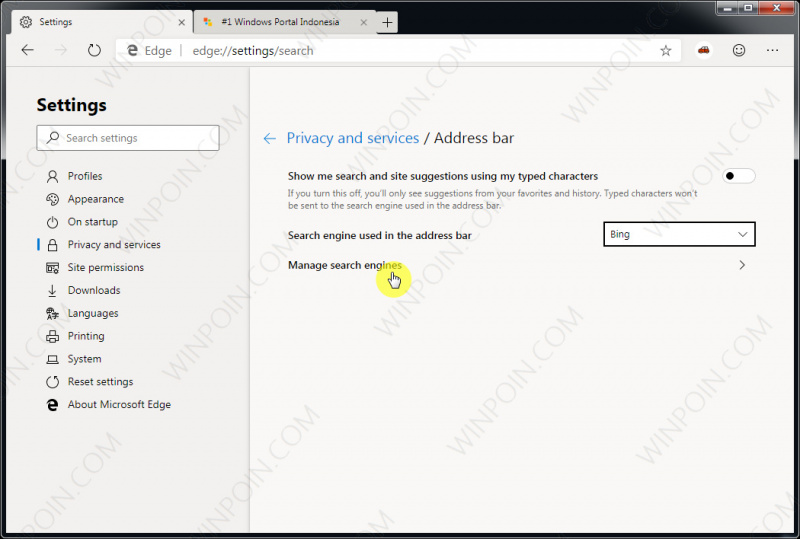 Kemudian klik opsi Add dan masukan informasi search engine yang kamu inginkan.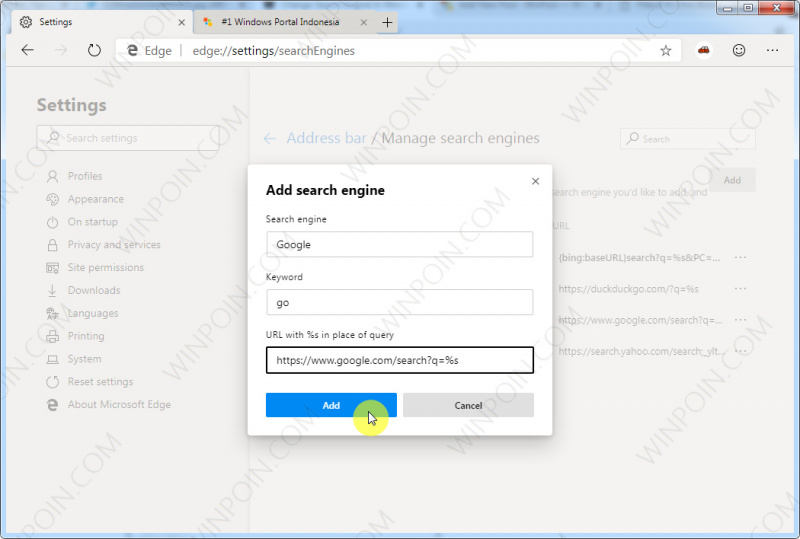 That's it!, Oh ya bagi kamu yang belum mencobanya, kamu bisa langsung mengunjungi halaman web Microsoft disini, serta membaca ulasan dari WinPoin melalui channel Kepoin Tekno.
NB: Subscribe channel Kepoin Tekno untuk tips dan info tekno menarik setiap hari.