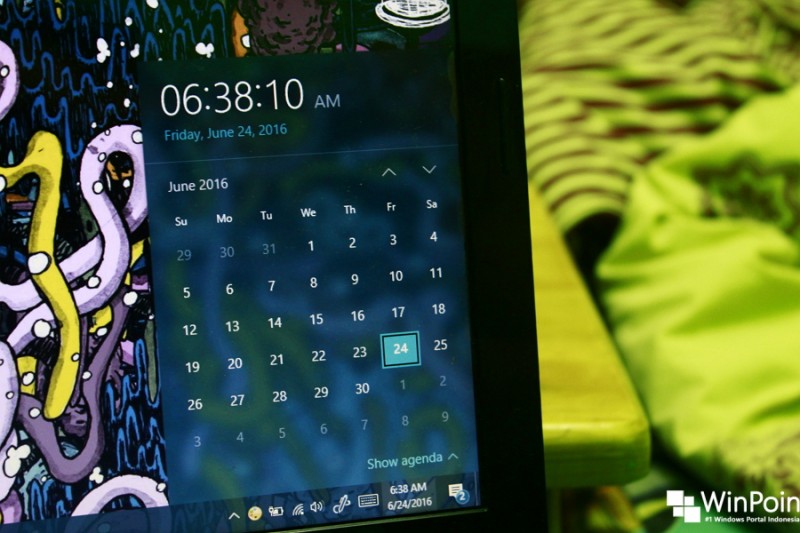 Selain pentingnya menentukan Date & Time yang tepat agar dapat mengetahui jam serta tanggal berapa saat ini. Kebanyakan aplikasi juga menggunakan Date & Time pada komputer agar dapat bekerja dengan semestinya.
Maka dari itu, pastikan waktu pada PC kamu sudah tersinkronasi dengan benar. Jika belum atau ingin memastikannya, berikut WinPoin berikan langkah-langkahnya.
Sinkronasi Waktu di Windows 10 dengan Internet Time Server
Pertama buka Control Panel, lalu navigasilah ke Clock, Language & Region – Date and Time.
Ketika jendela baru Date and Time terbuka, navigasilah ke tab Internet Time lalu pilih Change settings.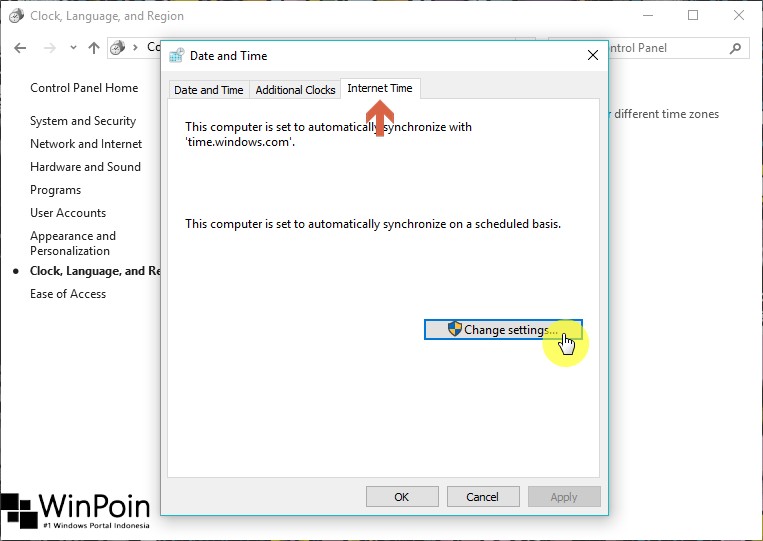 Kemudian pastikan terdapat tanda centang pada opsi Synchronize with an Internet time server. Lalu pilih server yang diinginkan (secara default adalah time.windows.com), dan klik Update now. Jika sudah selesai klik OK untuk menyimpan perubahan.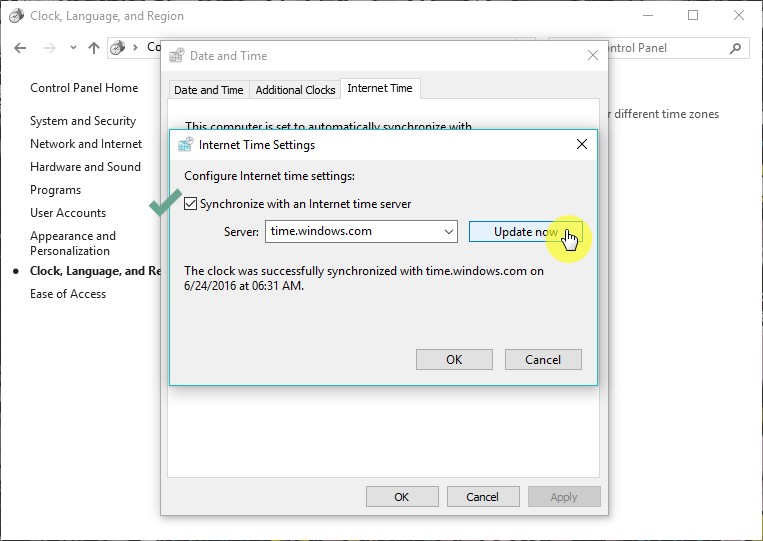 Proses membutuhkan koneksi internet karena PC akan melakukan sinkronasi dengan Internet Time Server. Dan biasanya PC akan melakukan sinkronasi secara berkala, selama PC terkoneksi dengan Internet.
That's it!