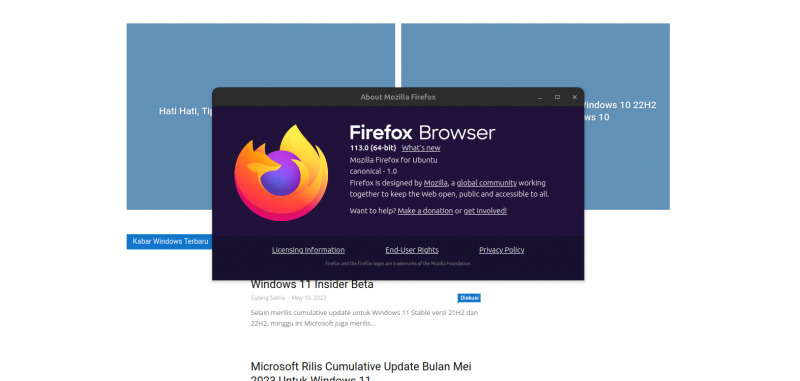 Beberapa waktu lalu para pengguna Firefox mendapatkan update baru pada browser mereka dimana update yang dihadirkan adalah Firefox versi 113 yang tentu pada versi ini membawa cukup banyak perbaikan dan bahkan ada sejumlah peningkatan pada fitur yang telah ada.
Nah salah satu yang mungkin cukup menarik untuk kita bahas adalah peningkatan pada fitur Picture in Picture yang mana kini sudah menyediakan sejumlah tombol tambahan seperti kembali ke mode full screen dengan mudah dan bahkan melihat durasi video.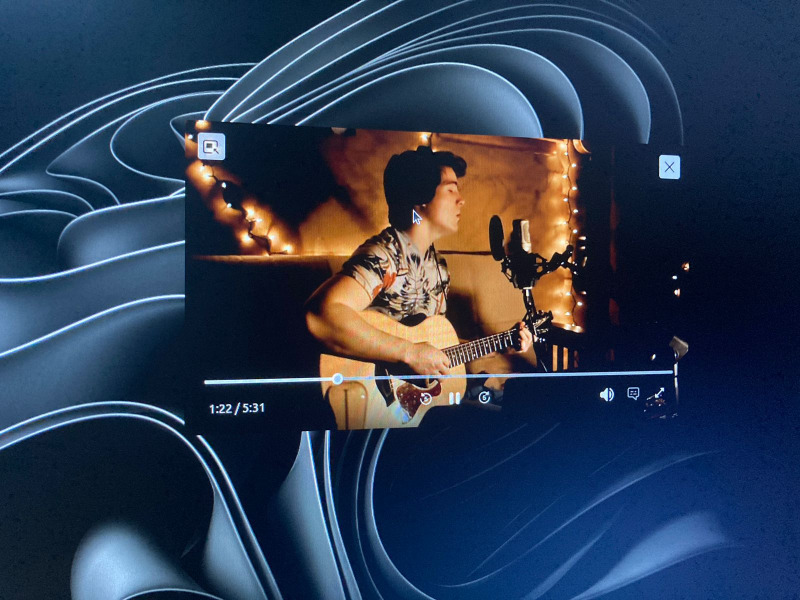 Selain itu pada bagian address bar kini kita dengan mudah untuk menghapus hasil riwayat dan bahkan memberikan pengalaman pencarian dengan lebih baik lagi.
Untuk kamu yang suka masuk ke mode private, pada Firefox 113 kini blocking third-party cookies dan storage of content trackers akan bekerja dengan lebih baik lagi. Bahkan fitur keamanan seperti Password Manager juga akan memberikan special character ketika kamu ingin membuat password yang lebih aman.
Pada fitur Accessibility, Firefox 113 sudah mulai memperkenalkan redesign accesibility engine yang kini ditingkatkan dengan menghadirkan kecepatan, responsif, dan stabilitas yang lebih baik ketika menggunakan menu berikut :
Screen readers, as well as certain other accessibility software;
East Asian input methods;
Enterprise single sign-on software; and
Other applications which use accessibility frameworks to access information.
Peningkatan Lainnya
Selain apa yang telah disebutkan diatas, ada sejumlah peningkatan lain yang juga hadir di Firefox 113 termasuk dukungan AV1 Image Format yang kini mendukung animasi (AVIS), adanya GPU Sandbox yang sebelumnya diperkenalkan di Firefox 110 dan peningkatan lain yang tercantum dalam daftar berikut:
Importing bookmarks from Safari or a Chrome-based browser? The favicons for those bookmarks will now also be imported by default to make them easier to identify.
Firefox 113 now supports AV1 Image Format files containing animations (AVIS), improving support for AVIF images across the web.
The Windows GPU sandbox first shipped in the Firefox 110 release has been tightened to enhance the security benefits it provides.
A 13-year-old feature request was fulfilled and Firefox now supports files being drag-and-dropped directly from Microsoft Outlook. A special thanks to volunteer contributor Marco Spiess for helping to get this across the finish line!
Users on macOS can now access the Services sub-menu directly from Firefox context menus.
On Windows, the elastic overscroll effect has been enabled by default. When two-finger scrolling on the touchpad or scrolling on the touchscreen, you will now see a bouncing animation when scrolling past the edge of a scroll container.
Firefox is now available in the Tajik (tg) language.
Nah pastikan kamu telah memperbarui browser Firefox kamu ke versi ini ya, kamu bisa cek via halaman Help > About Firefox atau melalui App Center jika kamu menginstall Firefox di Linux, untuk instalasi via PPA di Linux, kamu bisa memperbarui browser kamu dengan menggunakan terminal seperti biasa.
Via : Firefox