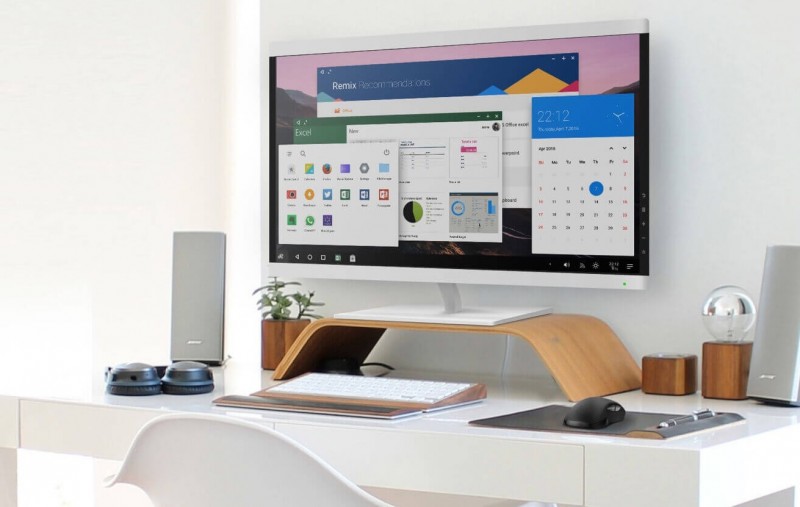 Buat kamu pengguna Remix OS, ada kabar buruk yang harus kamu dengar! Yup, belakangan ini Remix OS tengah dirumorkan bahwa pengembangannya bakal segera dihentikan dan ternyata rumor tersebut memang benar!
Baca:
Semalam, Jide selaku pengembang dari Remix OS resmi mengumumkan hal tersebut. Mereka menjelaskan bahwa mereka (Jide) telah menemukan potensi besar dalam peran yang tengah dimainkan. Sehingga, mereka memutuskan untuk lebih berfokus pada enterprise ketimbang consumer pada umumnya.
Karena hal tersebut, mereka merestrukturisasi tujuan mereka mengembangkan Remix OS — dan akibatnya, pengembangan semua produk yang ada seperti Remix OS untuk PC dan juga produk seperti Remix IO dan IO + akan dihentikan.
We see huge potential in the role that Jide can play to revolutionize how these businesses operate. And given our existing resources, we decided to focus our company efforts solely on the enterprise space moving forward.

We'll be restructuring our approach to Remix OS and transitioning away from the consumer space. As a result, development on all existing products such as Remix OS for PC as well as products in our pipeline such as Remix IO and IO+ will be discontinued.
Tentunya hal ini sangat disayangkan, karena seperti yang kamu tahu Remix OS merupakan salah satu sistem operasi berbasis Android terbaik yang ada saat ini, terutama saat digunakan dalam PC experience. Selain itu, versi emulatornya pun tidaklah buruk. (Baca: Review Remix OS Player | Emulator Android yang Nyaris Sempurna!)
Tapi, apa mau dikata, kini Jide sudah memastikan bahwa pengembangan dari Remix OS sudah berakhir dan untuk kamu yang saat ini tengah menggunakan Remix OS sebagai teman dual-boot dengan Windows, mungkin inilah saatnya bagi kamu beralih ke lain hati. :)
via Jide