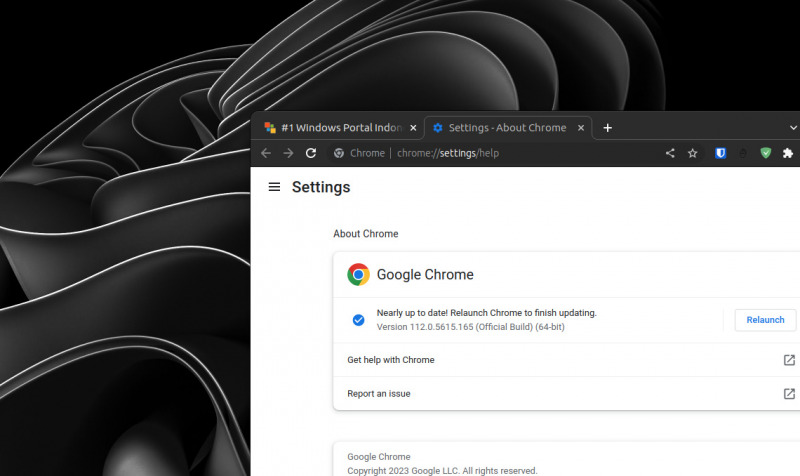 Patch Tuesday bulan April 2023 lalu atau Cumulative Update bulanan yang biasa kita dapatkan dihari selasa tiap bulan kabarnya mendapati sebuah masalah yang cukup merepotkan bagi pengguna.
DIlansir dari Forum Google Chrome, semejak pengguna memperbarui system Windows 10 dan Windows 11 mereka dengan Cumulative Update bulan April 2023 kemarin, tiba tiba Windows akan terus meminta pengguna untuk memlih default browser, dan masalah ini hanya terjadi untuk para pengguna Google Chrome yang memang secara default menjadikan Google Chrome sebagai browser utama.
"Since today, we have noticed on several Windows 10 users (version 22H2 with the latest updates from Microsoft that they released on patch Tuesday of April 11, 2023) that when starting the Google Chrome browser, the Default Apps settings are opened every time.

We have already set Google Chrome as the default browser several times. But that makes no sense at all. Restoring all Google Chrome default settings also has no effect.

Even uninstalling Google Chrome and reinstalling it does not provide a solution." Ungkap Joris Geutjes di Forum Google Chrome. 
Nah selain Joris Geutjes, ada setidaknya 390 pengguna setuju dengan masalah ini dan sebagian dari mereka mengalami hal yang sama. Sementara itu, sebagai langkah perbaikan tampaknya menghapus cumulative update bulan April 2023 lalu bisa mengatasi masalah.
"uninstalling windows update to stop it from happening.
Win10 KB5025221
Win11 21H2 KB5025224
Win11 22H2 KB5026039
set windows update,after 2 or 3 week will update"
Masalah ini tentu tidak dirasakan semua orang, namun masalah tampaknya mengarah pada pengguna Google Chrome tertentu saja, nah apakah kamu mendapati masalah ini? komen dibawah guys.
Via : Google, Neowin