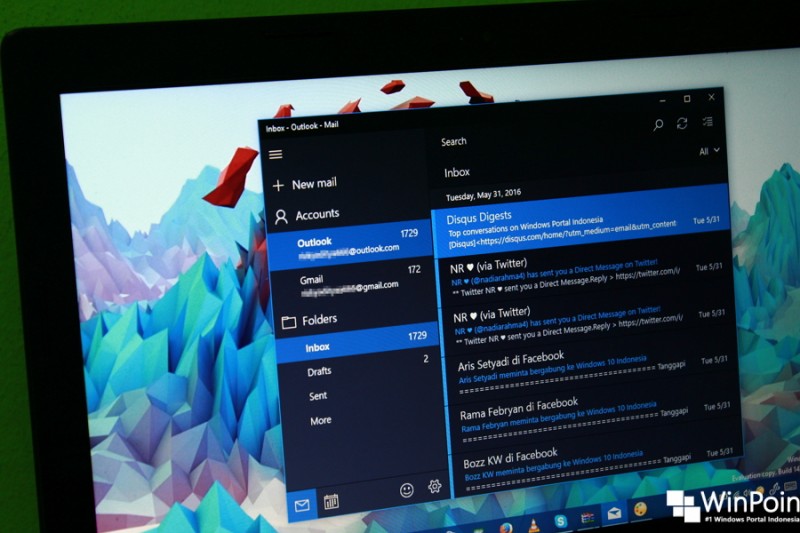 Bagi kamu pengguna Windows 10 Insider yang sering memanfaatkan aplikasi Mail, Microsoft baru-baru ini telah melakukan update terhadap aplikasi tersebut.
Dengan membawa versi aplikasi ke 16005.10228.20075.0, update kali ini membawa perubahan minor yakni pada opsi External Content.
Opsi ini dapat ditemukan pada Settings – Reading Pane. Pada menu External Content, kamu akan menemukan dua opsi baru — "Automatically download external images and style format except S/MIMI Mail" dan "Automatically download external images and style formats for S/MIME Mail".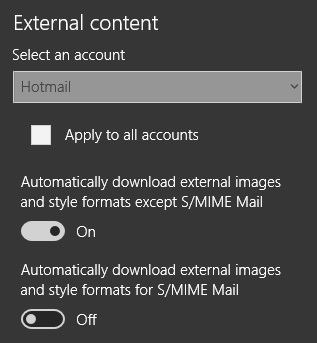 Selain penambahkan opsi baru, update ini (tentunya) membawa perbaikan pada bug serta meningkatkan performa dari aplikasi itu sendiri.
So, jika kamu sedang menggunakan Windows 10 Insider (Fast Ring atau Skip Ahead), kamu dapat memeriksa perbaruan aplikasi melalui Microsoft Store.