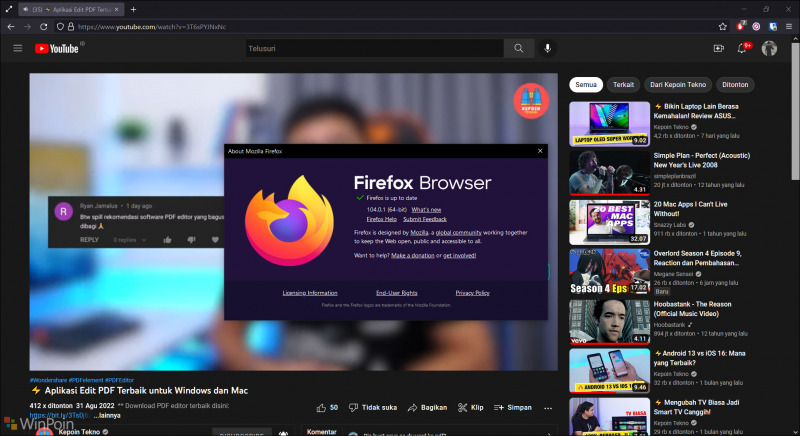 Untuk kamu para pengguna Mozilla Firefox, baru baru ini Mozilla meluncurkan update minor dimana versi yang dihadirkan adalah versi 104.0.1 yang mana membawa satu buah perbaikan penting untuk pengguna.
Perbaikan tersebut adalah perbaikan pada masalah Youtube Video Playback yang ngefreeze dan hang. Meskipun masalah ini tidak dialami semua pengguna, namun tentu masalah ini cukup merepotkan terutama pengguna yang menggunakan Firefox sebagai browser utama mereka.
Baca Juga : AdGuard Hadirkan Adblocker Yang Ditenagai Manifest v3
"Addresses an issue with Youtube video playback that was affecting some users." Changelog dari Mozilla Firefox 104.0.1.
Nah jadi untuk kamu para pengguna Mozilla Firefox, ada baiknya kamu segera memperbarui browser kamu sekarang juga, kamu bisa masuk ke halaman Help > About Firefox, dan pastikan bahwa kamu telah menggunakan versi Mozilla Firefox 104.0.1.