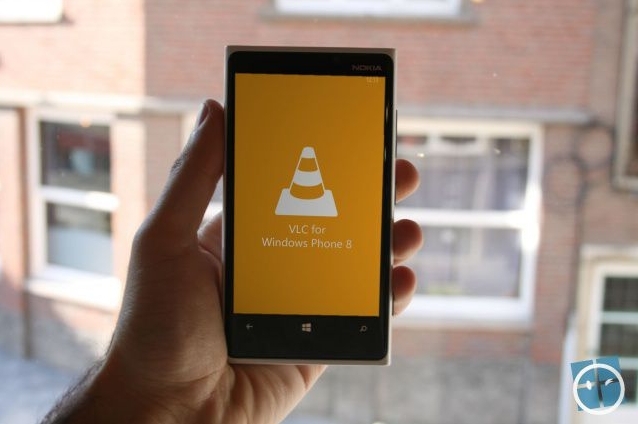 VLC untuk Windows Phone merupakan salah satu aplikasi yang paling dinantikan pengguna WP. VideoLAN sebagai developer pun mengerti hal ini dan terus ngebut mendevelop aplikasi tersebut. Begitu versi beta nya siap, VideoLAN langsung membuka pendaftaran Private Beta beberapa waktu lalu dan langsung diserbu oleh pengguna WP. (Baca: Sorry Guys..Pendaftaran VLC Beta Windows Phone Sudah Ditutup)
Namun sayang ketika mereka mensubmit VLC Windows Phone untuk yang pertama kali, aplikasi tersebut direject oleh Windows Store. Hal ini bukan hal yang asing bagi VideoLAN karena ketika mereka merilis VLC Modern Apps dulu, mereka juga berkali-kali direject oleh Windows Store sampai akhirnya diapprove setelah melakukan berbagai perbaikan. (Baca: VLC Metro untuk Windows 8 Belum Lolos Sertifikasi Microsoft)
The first submission to WP store as a beta was rejected. :)
We'll try again tonight or tomorrow, once we understand the issue. Now, a break.

— VideoLAN (@videolan) November 26, 2014
Namun untuk kali ini ternyata masalah tidak terletak di VLC Windows Phone, melainkan ada di Windows Phone Store nya.
WACK Validator Windows Phone Store Masih Lawas
Ternyata penyebab direject nya VLC Windows Phone adalah karena WACK Validator Windows Phone Store masih versi lama yaitu 3.3, sedangkan VideoLAN menggunakan WACK versi baru yaitu 3.4.
To clarify, the beta build of VLC for WP is fine, but the store is using an older validator (3.3) than the latest and we need 3.4. [1/2]

— VideoLAN (@videolan) November 27, 2014
Hal ini sudah dikonfirmasi oleh Microsoft.
Agar VLC Windows Phone bisa diapprove, maka VideoLAN harus menunggu Microsoft mengupdate WACK Validator di Windows Phone Store ke versi 3.4, dan keputusan ini sepenuhnya berada di tangan Microsoft.
So, we're waiting for @Microsoft to update the store to use the latest WACK validator (3.4) to be able to send it. [2/2]

— VideoLAN (@videolan) November 27, 2014
Bagi kamu yang belum tahu, WACK (Windows App Certification Kit) adalah tools yang digunakan oleh developer untuk melakukan testing sertifikasi di PC mereka sebelum mensubmitnya ke Store.
Kita Masih Harus Menunggu
Karena tidak ada yang salah dengan VLC Windows Phone, maka team VideoLAN tidak bisa melakukan apapun. Kita kini hanya harus menunggu sampai team Microsoft Mengupdate WACK Validator Windows Phone Store ke versi terbaru.
Sayangnya team Microsoft yang bertanggung jawab terhadap hal itu masih libur hingga hari senin waktu setempat. Jadi sepertinya kita masih harus sabar menunggu untuk bisa menikmati VLC di Windows Phone kesayangan kita.
However, they are off duty until Monday (PST). There's nothing we can do now, and we'll all have to wait. Sorry about that :/ [2/2]

— Hugo Beauzée-Luyssen (@beauzeh) November 27, 2014
via VideoLAN