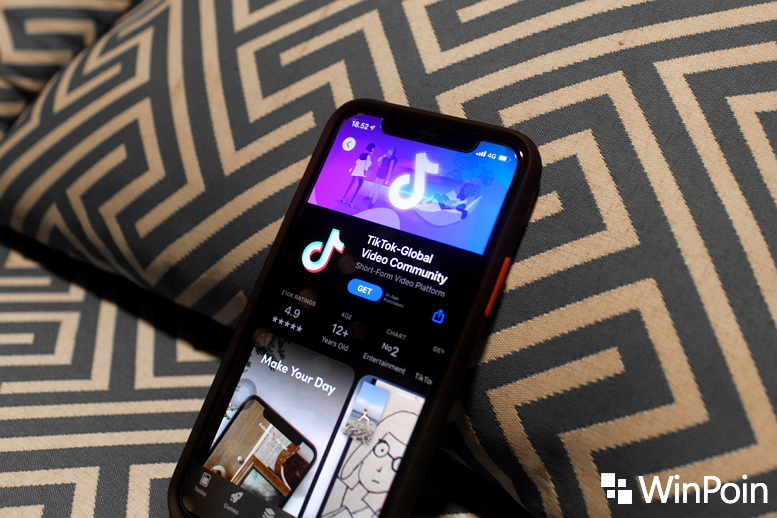 Drama mengenai aplikasi TikTok di Amerika Serikat nampaknya sudah mencapai tahap akhir, pasalnya departemen perdagangan Amerika secara resmi mengatakan akan memblokir akses terhadap TikTok mulai 20 september. Tidak hanya TikTok, tetapi hal ini juga berlaku pada aplikasi WeChat.
Berikut pernyataan dari departemen perdagangan Amerika Serikat:
In response to President Trump's Executive Orders signed August 6, 2020, the Department of Commerce (Commerce) today announced prohibitions on transactions relating to mobile applications (apps) WeChat and TikTok to safeguard the national security of the United States. The Chinese Communist Party (CCP) has demonstrated the means and motives to use these apps to threaten the national security, foreign policy, and the economy of the U.S. Today's announced prohibitions, when combined, protect users in the U.S. by eliminating access to these applications and significantly reducing their functionality.
Selain pernyataan diatas, pemerintah Amerika juga memastikan akan melarang semua kegiatan yang menggunakan media aplikasi TikTok dan WeChat.
Tentunya, aplikasi TikTok dan WeChat juga akan hilang dari App Store dan Google Play hari minggu nanti, sehingga pengguna tidak bisa meng-unduh atau meng-update.
Meskipun demikian, TikTok diberikan waktu hingga 12 november untuk menyelesaikan masalah privasi ini. Jika masalah ini selesai, maka kemungkinan larangan akan dicabut.