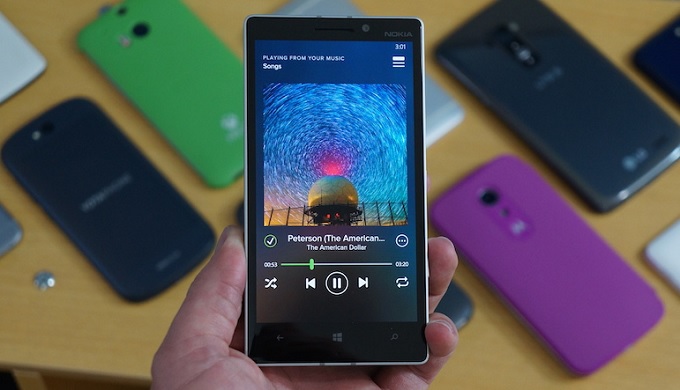 Kabar kurang baik untuk pengguna Windows Phone masih berlanjut, sebelumnya beredar rumor bahwa beberapa device lumia lawas tak akan bisa menikmati update terbaru Windows 10 Mobile (Creatrs Update). (Baca: Tak Semua Windows Phone Bisa Merasakan Creators Update?)
Kini, ada kabar kurang enak terdengar dari Spotify. Kabarnya mereka bakal menghentikan dukungan aplikasi Spotify untuk perangkat Windows Phone, maksud dukungan disini bukan berarti mereka bakal menarik aplikasi tersebut dari Windows Store, hanya saja mereka mengubah kebijakan update aplikasi Spotify ke mode maintenance.
Aplikasi Spotify bakal tetap ada untuk pengguna Windows Phone, hanya saja update yang diberikan hanya berupa perbaikan dan peningkatan kestabilan aplikasi tanpa adanya update fitur baru seperti Spotify Discover, Spotify Running, Release Radar dan lain-lain.
Berikut pernyataan dari pihak Spotify:
Spotify for Windows Phone has been placed into maintenance mode. Thus, we will only be making critical security updates to the current Spotify app and not releasing any new features nor improving support for old devices going forward. Users can continue to use Spotify on previously supported Windows Phones and Spotify will remain on the Windows Store.

We will continue to work closely with Microsoft to ensure the best experience on Windows platforms and are constantly evaluating the most effective path going forward.
Tentunya ini merupakan sebuah kehilangan yang cukup besar untuk user Windows Phone. Setelah tidak adanya Mix Radio, aplikasi semacam Spotify menjadi salah satu andalan pengguna Windows Phone untuk steraming lagu selain Deezer, Groove Music, dan tentunya beberapa aplikasi pihak ketiga.
via MSPU