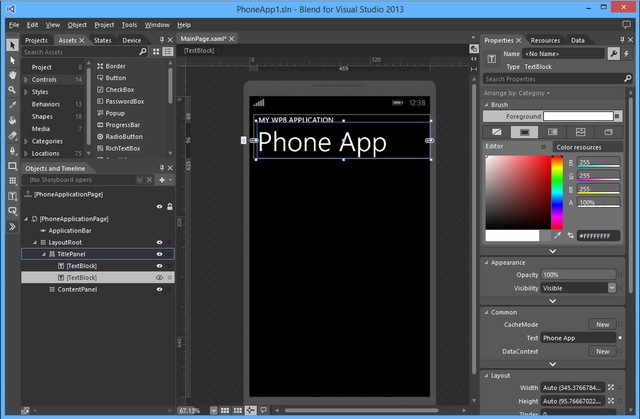 Jika kamu ingin bisa membuat aplikasi Windows Phone 8.1 sendiri, sekaligus membuat Universal Apps (aplikasi yang bisa berjalan di Windows 8.1 sekaligus Windows Phone 8.1), ada live event menarik nih dari Microsoft Virtual Academy. Live event ini berlangsung selama dua setengah hari mulai 29 April 2014 hingga 1 Mei 2014.
Di event ini kamu akan belajar membuat aplikasi Windows Phone 8.1 dan Universal Apps menggunakan XAML dan C#. Kamu akan dibimbing oleh dua expert yang sudah memiliki bertahun-tahun pengalaman dalam developing apps.
Akan ada banyak code yang di share dengan menargetkan Windows dan Windows Phone. Bahkan kamu akan mendapatkan contoh-contoh code yang bisa kamu pelajari. Tidak ketinggalan juga akan dibagikan berbagai tips seputar memaksimalkan kompatibilitas aplikasi dan mengoptimasi code.
Berikut ini adalah detail dari live event tersebut:
Nama Event: Building Apps for Windows Phone 8.1 Jump Start
Penyelenggara: Microsoft Virtual Academy
Biaya: Gratis
Waktu: 29 April – 1 Mei 2014. Hari 1 & 2 pukul 11 malam – 5 pagi WIB. Hari 3 pukul 11 malam – 2 pagi WIB.
Jadwal event:
Day 1: Introduction to Windows Phone 8.1 & Building Windows Store Apps
Day 2: Programming Windows Phone 8.1 Platform Features
Day 3: Store, Universal Apps, and Silverlight
Mentor:
Andy Wigley | Microsoft DPE Technical Evangelist
Matthias Shapiro | Microsoft Program Manager and Technical Evangelist
Pendaftaran bisa kamu lakukan secara gratis disini.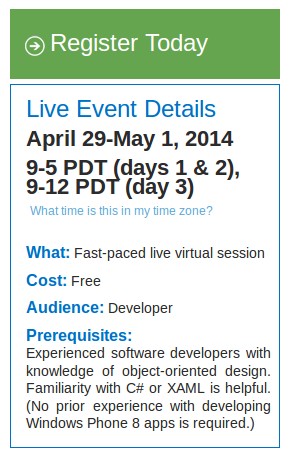 Pastikan kamu sudah mendownload Windows Phone SDK dan sudah melihat sesi Windows Phone di event BUILD 2014.
Laptop Paling Canggih..??
NB: Subscribe channel Kepoin Tekno agar tidak ketinggalan berbagai info menarik dan bermanfaat seputar teknologi, setiap hari.