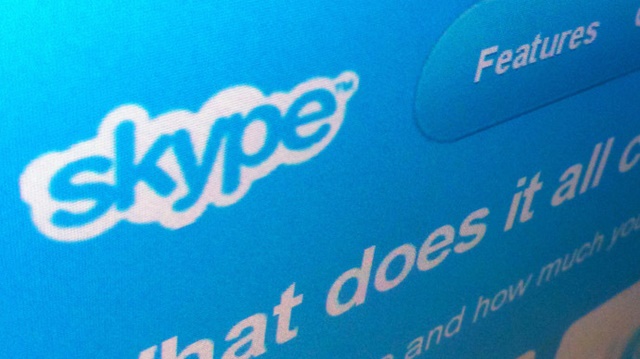 Fitur Skype video and Messaging memang baru ditanamkan oleh Microsoft pada Windows 10, namun tampaknya fitur tersebut akan segera digantikan oleh Skype UWP. Melalui halaman Skype Microsoft menerangkan:
"Kami (Microsoft) baru-baru ini telah merilis aplikasi Skype UWP Preview untuk Anda coba dan nantinya kami berharap Anda dapat memberikan feeedback untuk aplikasi ini. Aplikasi Skype UWP Preview nantinya akan menggantikan aplikasi Skype video and Messaging pada Windows 10 PC dan tablet besar."
Tidak perlu waktu lama, kini bocoran screenshot aplikasi Skype UWP Preview telah beredar, dan bagi kamu yang penasaran, beginilah wujud Skype UWP Preview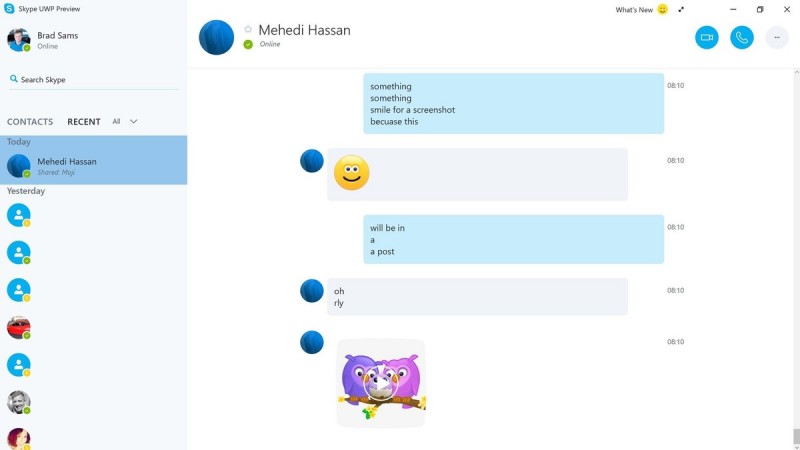 Tidak diketahui apakah kedepannya aplikasi Skype UWP ini akan menggantikan aplikasi Skype video and Messaging untuk Windows 10 Mobile, namun tampaknya ini bisa jadi sebuah blunder bagi Microsoft, dimana pada update Redstone Microsoft berencana menjadikan Windows 10 PC dan Mobile semakin menyatu, sebagai contoh Microsoft berencana menanamkan fitur real-time migration data antar device. (Baca: Update "Redstone" Bakal Membuat Windows 10 PC dan Mobile Kamu Semakin Menyatu)
Jadi, bagaimana menurutmu mengenai keputusan dari Microsoft kali ini?
Berikan pendapatmu pada kolom komentar
Sumber: Skype & Windows Central