Pada Microsoft Edge Chromium, terdapat sebuah fitur yang dapat mempercepat proses pencarian dengan menampilkan saran pencarian dan situs web ketika pengguna mengetik di Address Bar.
Namun meskipun fitur ini merupakan fitur yang berguna, namun tidak semua orang suka dengan fitur ini, terutama bagi mereka yang memiliki kepedulian yang tinggi terhadap privasi. Misalkan saja ketika kalian mengetikan huruf P atau X apa yang akan muncul? hehehe.
Nah untuk alasan inilah Microsoft Edge Chromium memasukan pengaturan untuk mengaktifkan atau menonaktifkan saran pencarian di Address Bar.
Berikut adalah langkah langkahnya.
Langkah 1. Buka Microsoft Edge Chromium.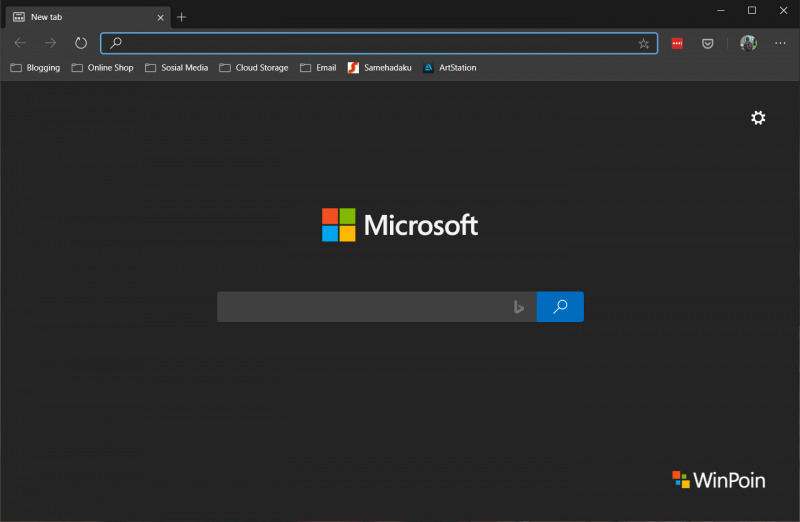 Langkah 2. Klik Settings And More (…) > Settings > Privacy and Services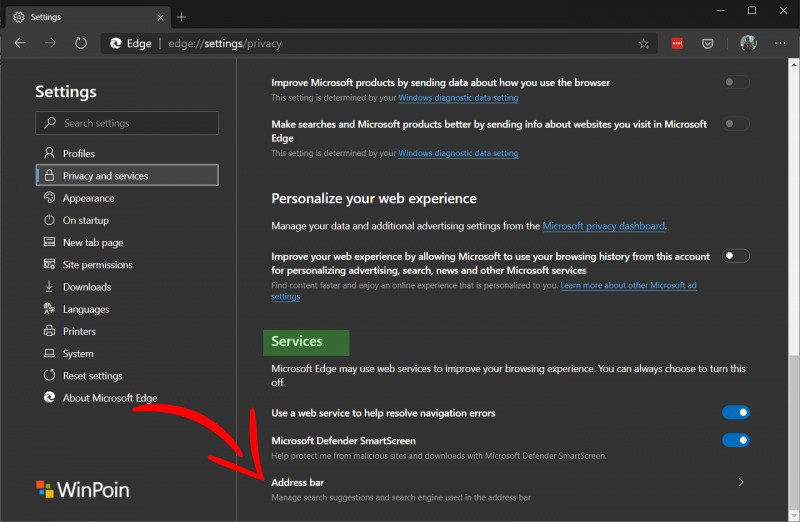 Langkah 3. Selanjutnya klik pada bagian Services > Address Bar (tepat seperti gambar diatas.
Langakah 4. Matikan Toggle Slider pada Show me search and site suggestions using my typed characters.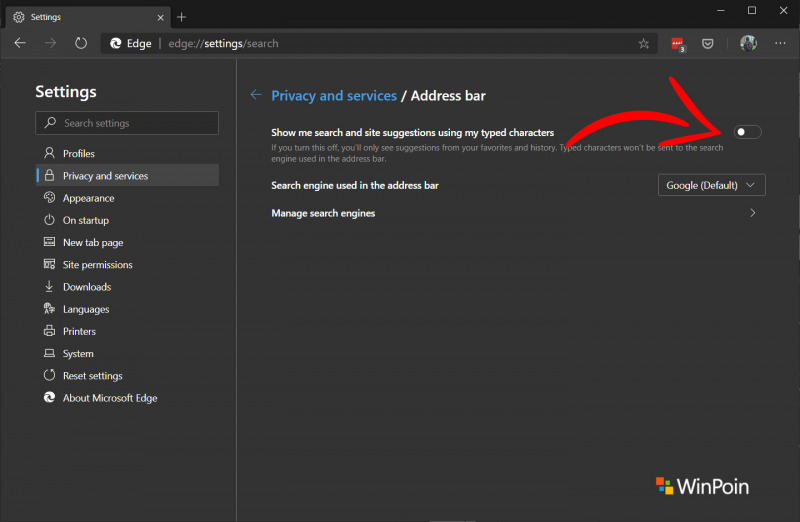 Selesai deh.
Nah sekarang Search Suggestions di Microsoft Edge Chromium sudah tidak akan aktif lagi.
Semoga bermanfaat, jangan lupa berikan komentarmu dibawah guys.