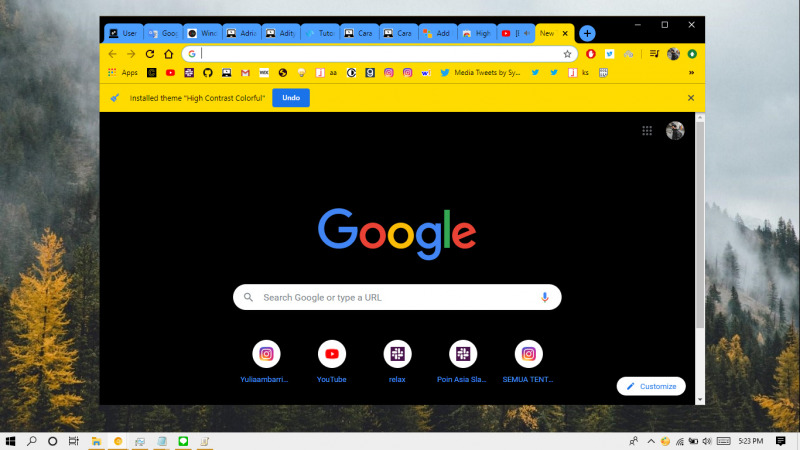 Bagi kamu yang sehari-hari browsing menggunakan Google Chrome, mungkin ada kalanya ingin membuat tampilan menjadi lebih menarik. Chrome sendiri memiliki fitur dimana kamu bisa memasang tema yang diunduh melalui Chrome Web Store.
Baca juga tutorial Chrome lainnya:
Memasang Tema di Google Chrome
Buka browser Chrome.
Buka kategori Themes di Chrome Web Store.
Pilih pada salah satu tema yang tersedia, lalu klik opsi Add to Chrome.
Done.
Setelah proses selesai, maka kamu akan mendapati tampilan Chrome yang berubah sesuai dengan tema yang kamu install. Kamu bisa melakukan langkah-langkah yang sama kembali jika ingin memasang tema lain.
Jika ingin mengembalikan tema ke default, kamu bisa membuka halaman chrome://settings/appearance dan klik opsi Reset to default pada menu Themes.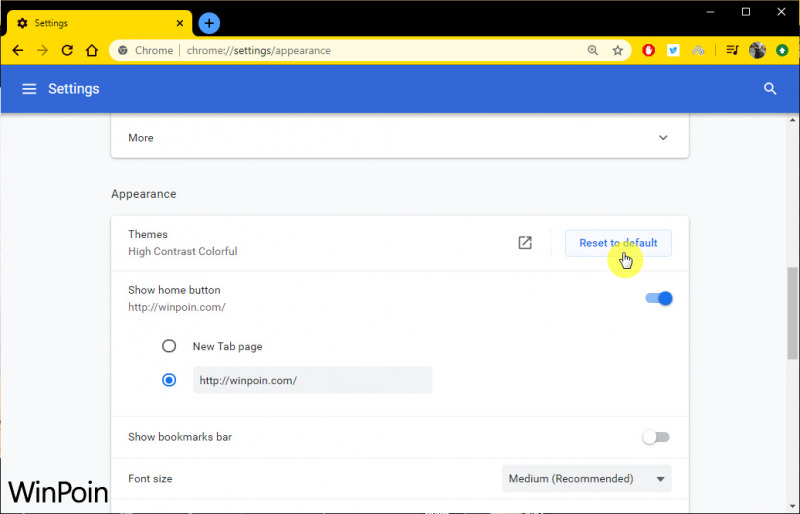 That's it!