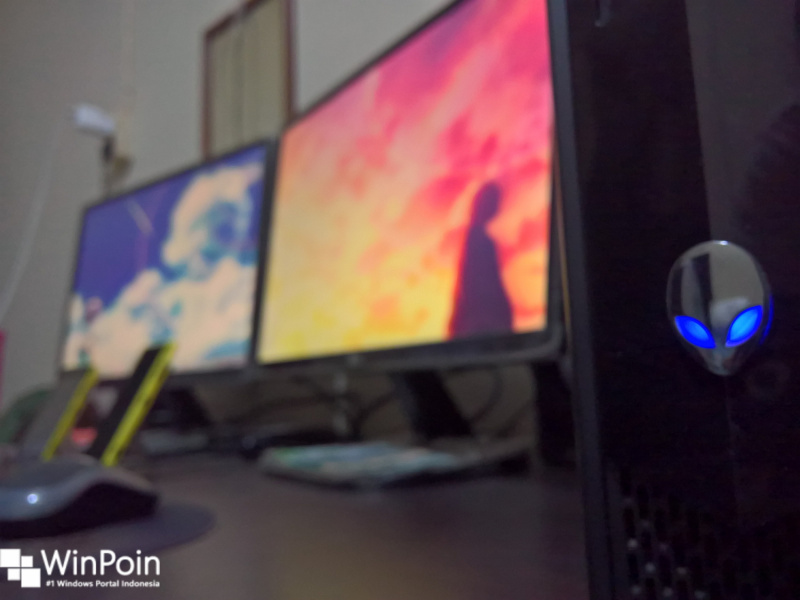 Pada Windows 10 Spring Creators Update, Microsoft menambahkan opsi baru pada skema power yakni Ultimate Performance. Satu level diatas High Performance, Ultimate Performance didesain untuk mengurangi mikro-latensi sehingga perfoma yang dihasilkan menjadi jauh lebih cepat. Sebagaimana yang telah dituliskan oleh Microsoft dibawah ini.
A new power scheme – Ultimate Performance: Demanding workloads on workstations always desire more performance. As part of our effort to provide the absolute maximum performance we're introducing a new power policy called Ultimate Performance. Windows has developed key areas where performance and efficiency tradeoffs are made in the OS. Over time, we've amassed a collection of settings which allow the OS to quickly tune the behavior based on user preference, policy, underlying hardware or workload.

This new policy builds on the current High-Performance policy, and it goes a step further to eliminate micro-latencies associated with fine grained power management techniques. The Ultimate Performance Power plan is selectable either by an OEM on new systems or selectable by a user. To do so, you can go to Control Panel and navigate to Power Options under Hardware and Sound (you can also "run" Powercfg.cpl). Just like other power policies in Windows, the contents of the Ultimate Performance policy can be customized.

As the power scheme is geared towards reducing micro-latencies it may directly impact hardware; and consume more power than the default balanced plan. The Ultimate Performance power policy is currently not available on battery powered systems.
Secara default, opsi ini dibuat Microsoft hanya untuk Windows 10 edisi Professional for Workstations yang memang sangat membutuhkan performa yang maksimal sebagaimana kebutuhan dari komputer workstation. Tetapi dengan trik senderhana ini, maka kamu bisa mendapatkan opsi ini pada semua edisi di Windows 10 Spring Creators Update.
Mengaktifkan Mode Ultimate Performance Power Plan
Meskipun hanya tersedia pada edisi Professional for Workstations, tetapi sebenarnya Microsoft juga menyematkan skema Ultimate Performance pada edisi lainnya, hanya saja tidak dimunculkan pada power options. Hal tersebut terlihat di pengaturan registry pada path (HKEY_LOCAL_MACHINE\SYSTEM\ControlSet001\Control\Power\User\PowerSchemes).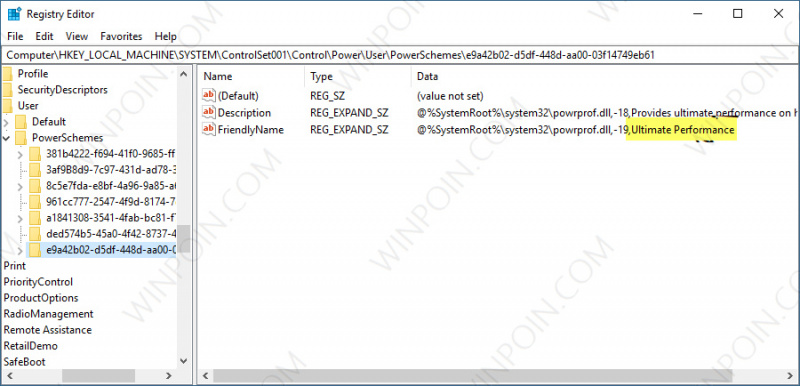 Kuncinya pada trik ini adalah melakukan kloning terhadap skema Ultimate Performance, sehingga dapat dimunculkan pada power options.
Buka Command Prompt as Administrator, kemudian ketikan perintah powercfg -duplicatescheme e9a42b02-d5df-448d-aa00-03f14749eb61.
Jika sudah, maka kamu dapat membuka kembali halaman power options dan opsi Ultimate Performance akan muncul (atau restart PC jika opsi belum muncul).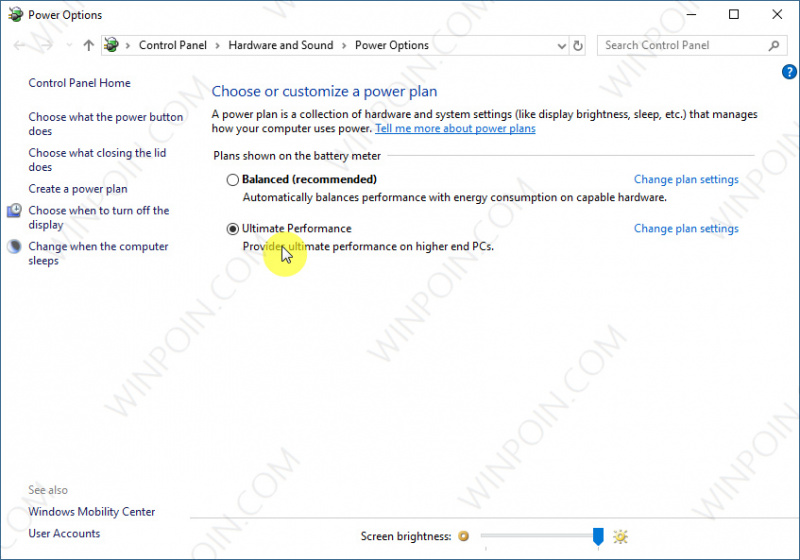 Perlu kamu ketahui, berdasarkan keterangan Microsoft diatas (pada paraf ke-3). Menjelaskan bahwa fitur ini akan berdampak langsung pada hardware, jadi hingga saat ini skema Ultimate Performance tidak tersedia pada perangkat yang menggunakan sumber daya baterai seperti tablet atau laptop.