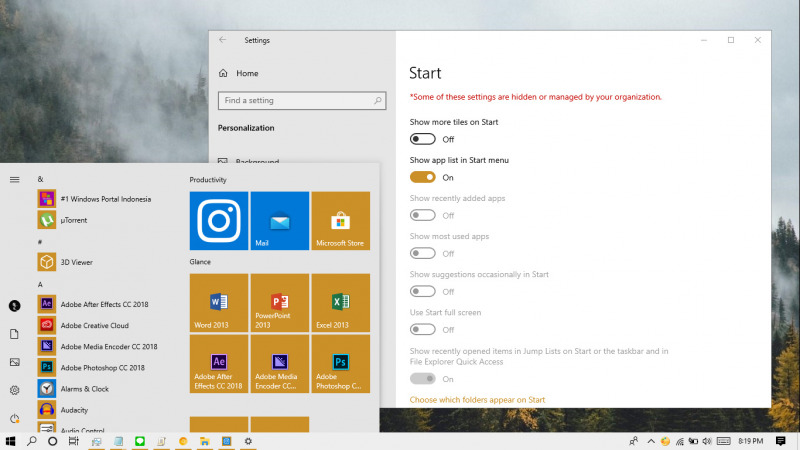 Artikel kali ini akan menunjukan bagaimana cara mengunci pengaturan pada Start Menu dan Taskbar. Jadi ketika mengaktifkan opsi ini, maka pengaturan Start Menu pada Settings akan terkunci, begitu pula ketika melakukan klik kanan > Properties pada Taskbar.
Baca juga tutorial Windows 10 lainnya:
Mengunci Pengaturan Start Menu dan Taskbar
Buka Group Policy Editor.
Navigasi ke User Configuration > Administrative Templates > Start Menu and Taskbar.
Pada panel kanan, klik 2x pada opsi Prevent changes to Taskbar and Start Menu Settings.
Klik opsi Enabled dan klik OK untuk menyimpan pengaturan.
Done.
Pengaturan akan langsung terasa tanpa perlu melakukan restart, dimana kamu akan mendapati pesan "This operation has been cancelled due to restrictions in effect on this computer" ketika melakukan klik kanan > Properties pada Taskbar.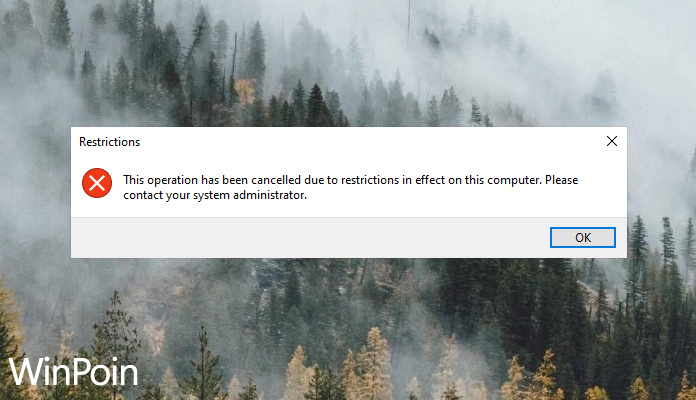 Selain itu pengaturan pada Settings > Personalization > Start Menu juga akan terkunci.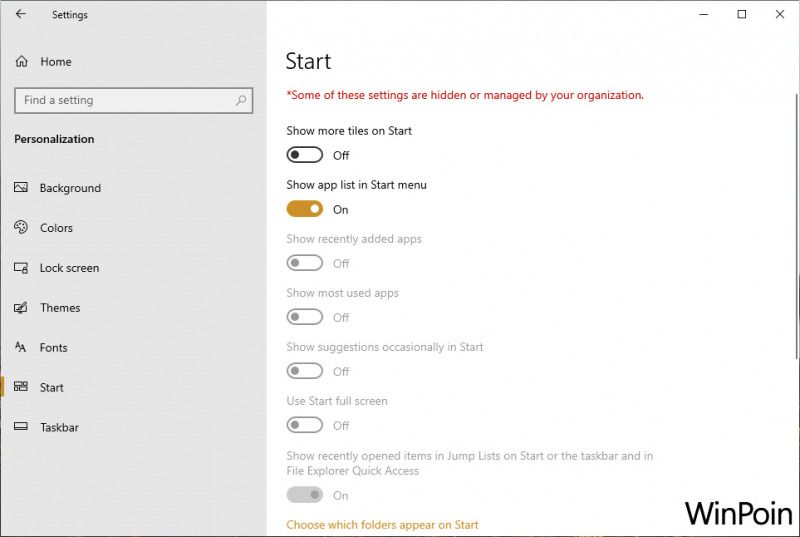 Kamu bisa melalui langkah-langkah yang sama seperti diatas dan mengganti opsi menjadi Not Configured pada langkah ke-4 untuk mengembalikan pengaturan seperti semula.
Tutorial ini bisa kamu aplikasikan pada Windows XP, Windows Vista, Windows 7, Windows 8, Windows 8.1, dan Windows 10.