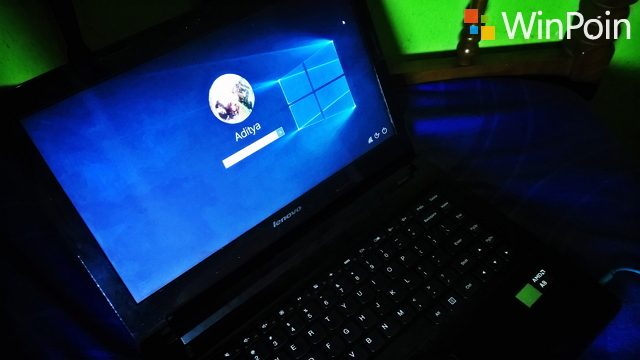 Jika kamu memasang password pada user account entah itu Local Account ataupun Microsoft Account, ketika ingin booting ataupun restart untuk login ke user tersebut, tentunya kamu diharuskan untuk memasukan password yang dipasang sebelumnya.
Namun karena pada dasarnya Windows itu memberikan kemudahan untuk para penggunanya, jadi pada bagian login pun kita bisa masuk secara otomatis tanpa perlu mengisi kembali password. Dan selain untuk Windows 10, cara ini juga bekerja pada Windows 8.1 hingga Windows XP.
Pertama-tama buka kotak RUN (WinKey + R), lalu ketikan "netplwiz" untuk membuka jendela User Accounts.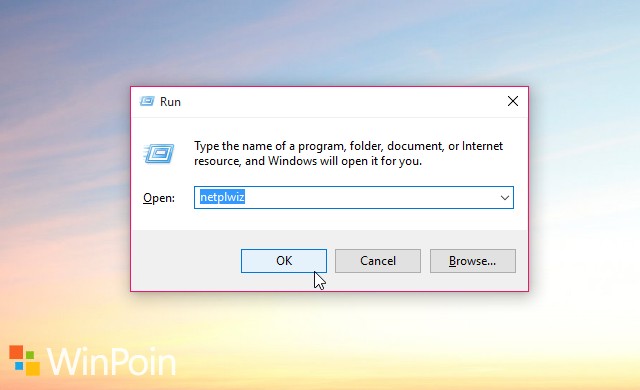 Setelah terbuka, jika kamu mempunyai user lebih dari 1, pilih user account yang ingin kamu konfigurasi menjadi login secara otomatis. Jika sudah hilangkan tanda centang pada "Users must enter a user name and password to use this computer box" lalu klik OK.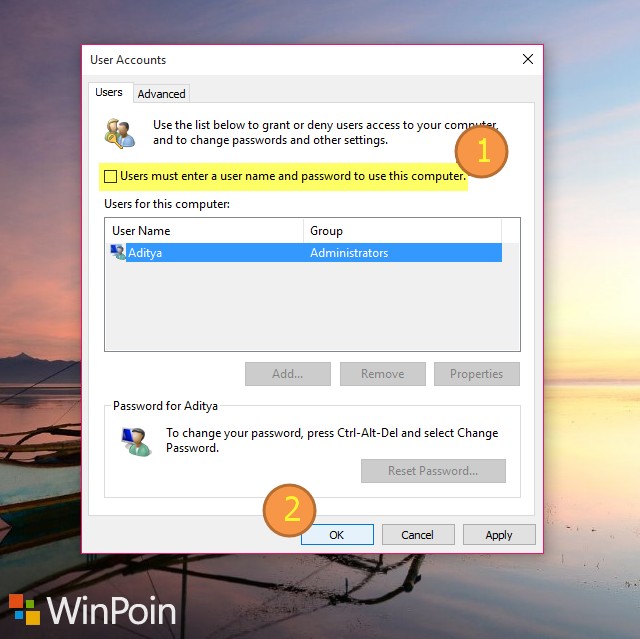 Kemudian akan muncul pop-up dimana kamu harus memasukan password user tersebut. Setelah selesai pilih OK untuk menyimpan perubahan.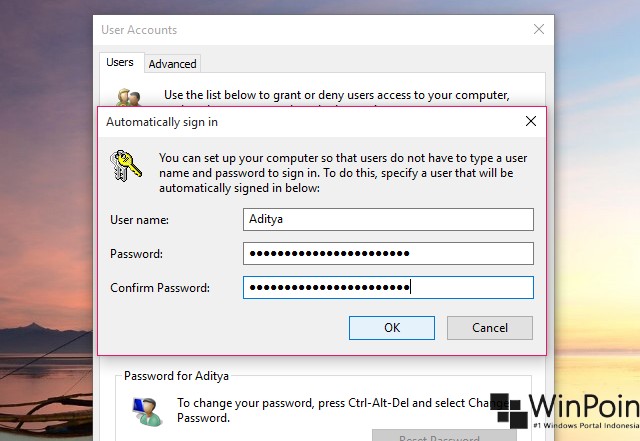 Dengan begitu maka tiap kali kamu login ke user tersebut, maka tidak perlu mengisi kolom password dan akan langsung diarahkan ke desktop. Dan tips ini juga bisa membuat proses booting kamu lebih fleksibel. 😀 (Baca Juga : 4 Cara Mempercepat Booting di Windows 10)