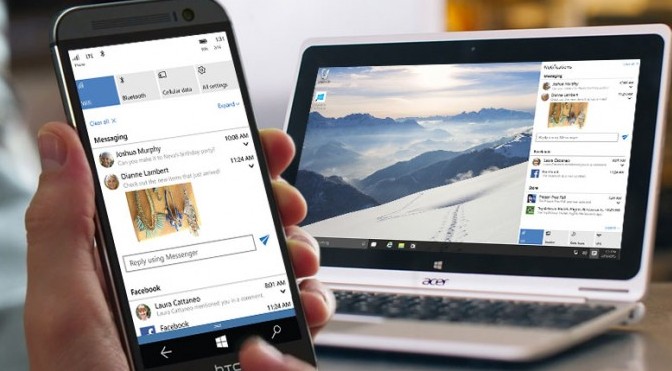 Meskipun deretan perangkat HTC 8X tidak bakal mendapatkan update ke Windows 10 mobile, ternyata HTC masih berminat bergelut dengan OS Windows 10 Mobile.
Hal ini didapatkan dari sayembara Microsoft dalam pencarian Director of Account Management untuk HTC yang bakal di tempatkan di Taipei, Taiwan yang juga nantinya akan melaporkan berbagai perkembangan penjualan serta laju bisnis kepada Director of Device Sales di Shenzhen, China.
Tidak hanya itu, ia juga akan ditugaskan memimpin semua aspek penjualan dan pengembangan bisnis HTC serta membangun portofolio produk yang berfokus pada pengguna dalam memberikan pengalaman luar biasa pada Windows 10 Mobile dan layanan Microsoft yang di kombinasikan dengan perangkat, aplikasi, dan layanan HTC.
Berikut pernyataan resmi dari Microsoft dalam pencariannya tersebut:
The team is seeking a Director of Account Management, located in Taipei, Taiwan to report to the Director of Device Sales in Shenzhen, China. In this global role, the Director is responsible for developing this dynamic and fast growing Ecosystem and Partnering with business groups and channel teams while sharing deep insight and strategic vision. The Taiwan ecosystem contains our global tier 2 ODM partners including ECS, Uniwill, Shuttle, Clevo in addition to tier 2 IDHs and SIs for which this person will manage.In addition, this person will lead all aspects of sales and business development interaction with HTC, one of our top 3rd party phone device partner accounts. Being the HTC AM will have a heavy emphasis on coordinated strategy development with OSG, Marketing, and OEM. Impact must be driven through senior executive levels up to and including CEO level with the goal to build product portfolio that highlight focused user scenarios around our Windows 10 Mobile and Microsoft services combined with HTC's devices, applications, and services.
Cukup mengejutkan bila HTC masih ingin membuat smartphone dengan Windows 10 Mobile, karena saat ini HTC memang lebih banyak memproduksi perangkat ber-OS Android.
Hal itu didasarkan HTC yang tengah menyiapkan sepasang perangkat Nexus pada tahun ini. Dan bila dikaitkan dengan pencarian karyawan tersebut, bisa jadi tahun ini HTC juga bakal merilis smartphone terbaru dengan Windows 10 Mobile.
Bagaimana menurut kamu? Berminatkah dengan HTC mengadopsi Windows 10 Mobile? Mari kita diskusikan di kolom komentar.