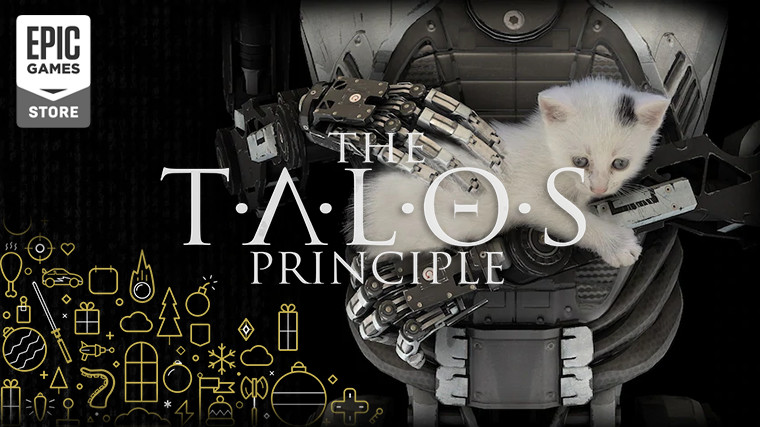 Event akbar Epic Games yang berjudul "The 12 Days of Free Games" masih berlangsung dan di hari ke-11 ini kamu masih akan mendapatkan sebuah game gratis lainnya yakni sebuah game dengan judul "Talos Principle".
Buat kamu yang belum tahu, game Talos Principle merupakan sebuah game first-person dengan genre puzzle, dimana game ini kamu akan menjadi Android dari masa depan yang penasaran akan masa lalu. Jika ditotal mungkin ada sekitar 120 puzzle yang harus kamu pecahkan dalam game ini.
Buat yang penasaran, kamu bisa cek trailer dari game Talos Principle di bawah ini:
Gimana, cukup seru dan menarik bukan gamenya? Jika kamu tertarik, alangkah baiknya kamu cek dulu spesifikasi minimum untuk dapat memainkan game tersebut berikut ini:
OS: Windows 7
CPU: Dual-core 2.0 GHz
GPU: 2 GB RAM
DirectX: DirectX 11 class GPU with 1GB VRAM (nVidia GeForce 480 GTX, AMD Radeon HD 5870)
Storage: 5 GB available space
So, tak perlu berlama-lama, buat kamu yang tertarik dengan game yang ditawarkan oleh Epic Games hari ini, kamu bisa gunakan link yang sudah WinPoin sediakan berikut ini atau kamu bisa kunjungi website resmi Epic Games untuk info yang lebih lengkapnya.
Oh iya, karena ini merupakan promo game gratis tiap hari, maka kamu cuma bisa mengklaim game ini hingga pukul 23.00. Jadi, segeralah klaim sebelum terlambat!