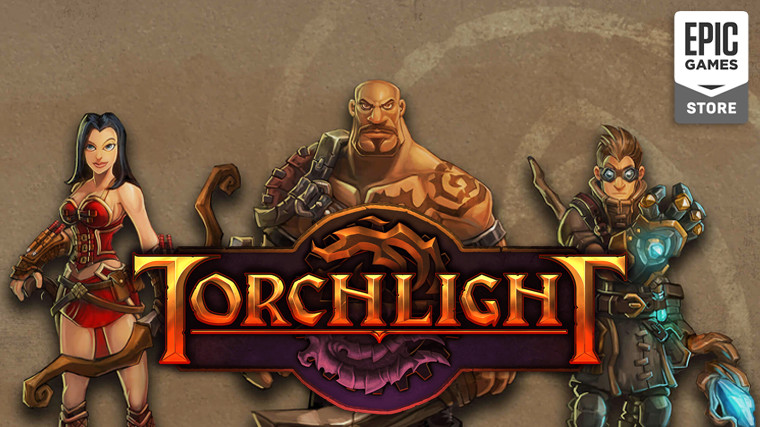 Bukan hanya Steam, hari ini Epic Games juga menggratiskan sebuah game baru untuk kamu semua. Jika minggu lalu kamu bisa mendapatkan game "Overcooked", maka minggu ini kamu bisa mendapatkan game baru gratis berjudul "Torchlight"!
Buat kamu yang belum tahu, game "Torchlight" merupakan sebuah game dengan tema RPG-action yang dirilis pada Oktober tahun 2009 dan kini game tersebut hampir berumur 10 tahun. Tapi DroidPoin rasa game ini masih seru sekali untuk kamu mainkan, terutama dibagian jalan ceritanya yang bisa dibilang menarik.
Daripada penasaran, lebih baik kamu cek saja langsung trailer berikut ini:
Gimana, cukup menarik dan seru untuk dimainkan bukan? Tapi, sebelum kamu mengunduh dan memainkan game tersebut, pastikan kamu cek terlebih dulu spesifikasi minimum agar dapat memainkan game tersebut dengan lancar dan berikut ini adalah detailnya:
OS: Windows XP or later
Processor: x86-compatible 800MHz processor
Memory: 512MB
Graphics: DirectX 9.0c-compatible 3D graphics with at least 64MB of addressable memory (such as an ATI Radeon 7200, NVIDIA GeForce 2, or Intel GMA 950)
Storage: 400MB
So, sudah cukup basa-basinya, buat kamu yang sudah tertarik, segeralah klaim game tersebut selagi masih gratis menggunakan link yang sudah WinPoin sedikan berikut ini, atau untuk informasi yang lebih lengkap kamu bisa kunjungi halaman Epic Games Store.
Selamat bermain gaes. 😁
Review Xiaomi Mijia LCD Writing Tablet — Tablet Murah Cuman 285 Ribuan! 🔥🔥
NB: Subscribe channel Kepoin Tekno agar tidak ketinggalan berbagai info menarik dan bermanfaat seputar teknologi, setiap hari.