Edge Sidebar mungkin memang bermanfaat dimana para pengguna bisa menjadikannya sebagai akses cepat ke berbagai layanan dan fitur di Microsoft Edge, sebut saja akses langsung ke Bing Chat dan Tools tambahan lainnya.
Dan mengenai Edge Sidebar, ada informasi menarik nih, karena baru baru ini Microsoft telah mengumumkan bahwa mereka telah mengijinkan para developer untuk membuat edge extension mereka sendiri agar bisa berjalan di Sidebar Extension.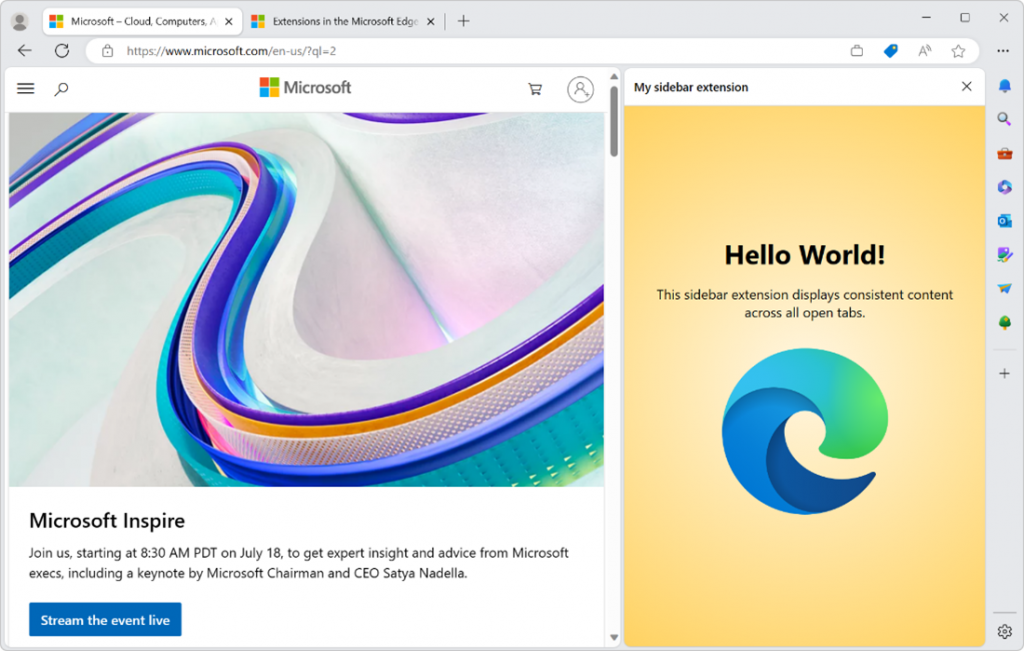 Dalam halaman pengumumannya, Microsoft juga menjelaskan sejumlah ketentuan dan langkah yang bisa developer gunakan untuk membuat Extensions di Edge Sidebar bekerja, dan bahkan Microsoft juga menambahkan bahwa developer progressive web app dapat mengadaptasinya sehingga PWA nantinya dapat berjalan berdampingan dengan halaman utama Microsoft Edge.
"We plan to help users discover and install sidebar apps as they browse the web, providing great discoverability for your app with just a simple change to your web application manifest file. This is a great option if you want to reuse your existing web app for the sidebar in Microsoft Edge and make full use of the web capabilities that are available to PWAs."
Kemampuan ini memang masih dalam tahap pengembangan awal, dan detail pastinya sendiri masih belum bisa kita lihat, namun jika sudah jadi dan sudah dirilis, ini tentu bisa membantu pengguna untuk melakukan produktifitas.
Bagaimana menurutmu? komen dibawah guys dan berikan pendapatmu.