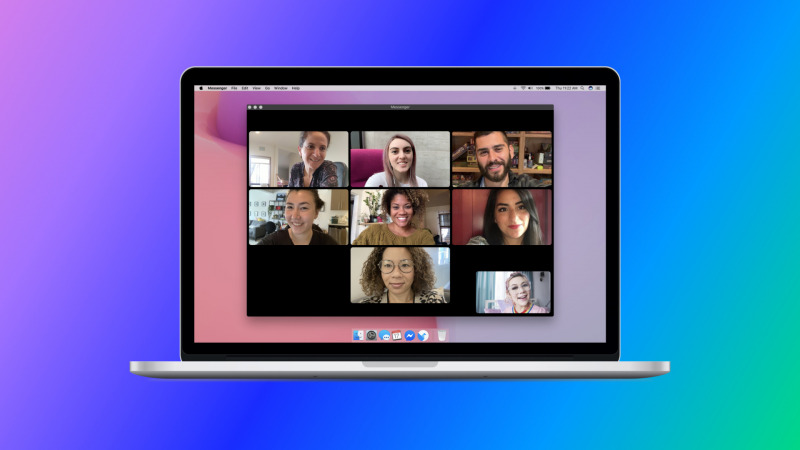 Beberapa waktu lalu Facebook mengumumkan bahwa mereka meluncurkan sebuah versi baru dari aplikasi Facebook Messenger.
Meskipun merupakan versi baru, tampaknya tidak ada perubahan dan perbedaan yang signifikan dari versi Web App, dan selain itu dengan versi Messenger baru ini tampaknya Facebook ingin membuat penggunanya bisa dengan mudah melakukan panggilan, terutama ditengah mewabahnya coronavirus akhir akhir ini. Dalam halaman pengumumannya, berikut adalah beberapa fitur yang dihighlight Facebook:
Group video calls on a larger screen. Stay in touch with family and friends, join a workout, or host a virtual happy hour. 
Easy to connect. You don't need to know someone's email or phone number since all your Facebook friends have Messenger.
Multitasking. Your chats are easily accessible, and you can pop in and out of the app while doing other things on your computer. 
Notifications. You can receive notifications for new messages, so you can quickly find the chat you're looking for. But you're in control — you can choose to mute and snooze notifications. 
Chats sync across mobile and desktop. You'll never miss a call or message no matter what device you're using. 
Everything you love about Messenger on a bigger screen. Including Dark Mode and GIFs.
Namun tentunya yang menarik adalah, dalam versi baru ini menghadirkan dukungan Dark Mode dan mendukung notifikasi yang lebih baik dibandingkan sebelumnya.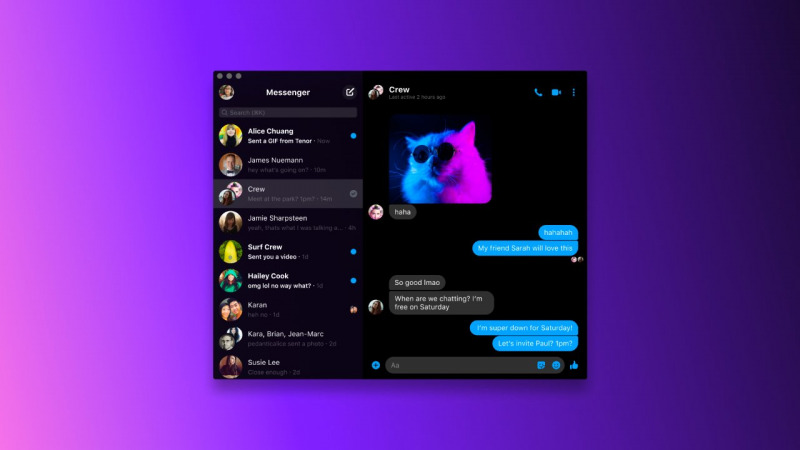 Bagi kamu yang ingin mencobanya, kamu bisa mendownloadnya pada halaman Microsoft Store berikut, atau bagi kamu pengguna MacOS kamu bisa meluncur pada halaman berikut.
Referensi : Facebook, Thurrot, News Softpedia