Sesuai dengan yang sudah dibahas beberapa minggu lalu, Firefox 76 kini dirilis dengan sebuah fitur Master Password, yang mana fitur Master Password ini akan berjalan untuk mengamankan seluruh password tersimpan di dalam browser, bagi yang belum tahu, sebelumnya siapapun bisa mengakses data login dan password melalui Hamburger Menu > Login and Password, dan siapapun bisa melihat isi didalamnya.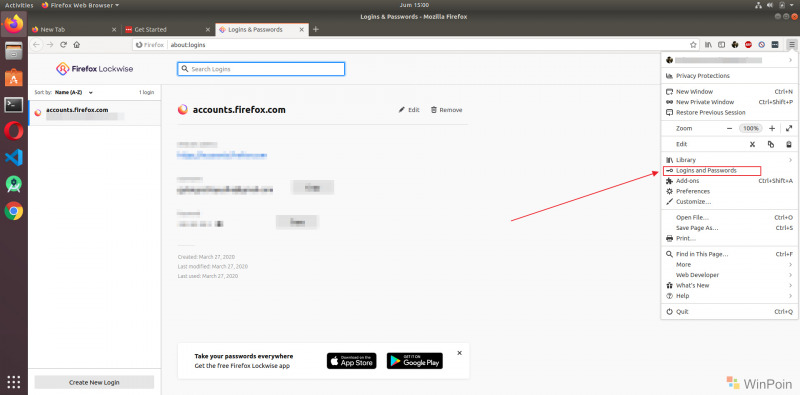 Secara default fitur ini belum aktif, dan untuk mengaktifkan Master Password ini, kamu bisa masuk ke Firefox > Options > Privacy and Security > Logins and Passwords > Use a master passwords, dan selanjutnya, nanti ketika kamu ingin melihat data login, baik itu username atau password, kamu akan diminta memasukkan master password yang sudah kamu atur sebelumnya, jadi siapapun yang tidak memiliki akses dengan master password, tidak bisa lagi macam macam dengan melihat informasi akun kita.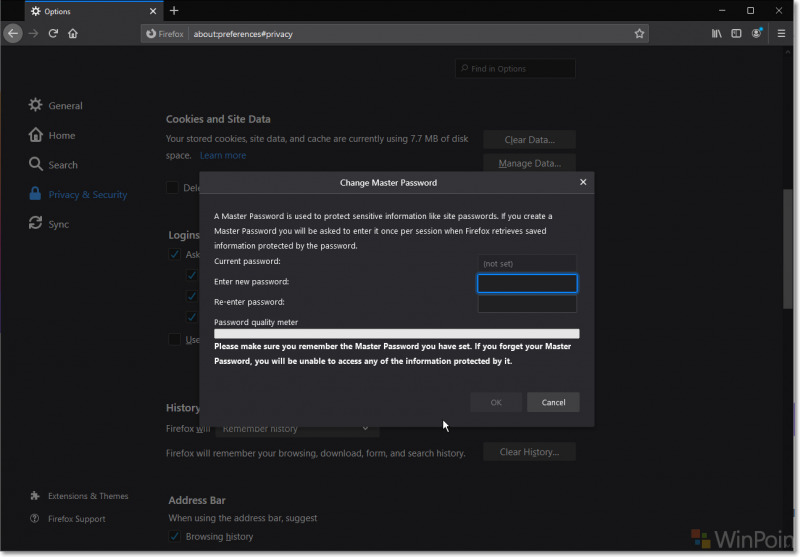 Selain Master Password, Firefox 76 juga hadir dengan sebuah peringatan jika password yang digunakan pada salah satu website terancam dan terdeteksi eksploitasi, dan dalam versi Firefox 76 ini juga akhirnya fitur Generate Password sudah bisa digunakan.
"Firefox checks the date of a known website breach against the date you saved a password for that website. If the website was breached after you saved your password, you'll see this alert. The database of breached websites is provided by Have I been Pwned," Mozilla menjelaskan dalam halaman Release Note nya .
"Starting in Firefox version 76, Firefox will also check to see if you've reused any of these potentially vulnerable passwords with other logins you've saved to Lockwise. The browser does this by creating an encrypted list of your breached passwords, then checking it against all saved passwords. Firefox does not keep logs of your plaintext passwords or know them."
Dengan fitur yang diberikan pada Firefox 76 ini menjanjikan keamanan yang lebih baik dibandingkan sebelumnya, dan tentu saja ini merupakan sebuah update yang bagus bagi para pengguna Firefox.
Silahkan kamu update Firefox Browser kamu untuk mendapatkan fitur yang sudah disebutkan diatas.
Via : Mozilla