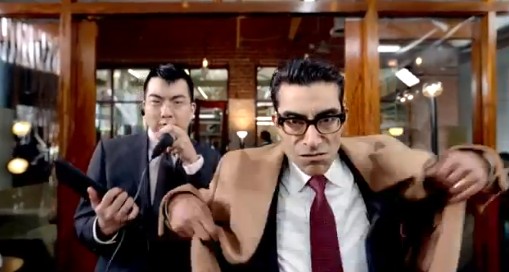 Microsoft Surface Pro diiklankan secara komersial dengan iklan yang diberi nama "The Vibe". Iklan ini disutradarai oleh M. Chu, yang juga merupakan sutradara dari film G.I. Joe Retaliation. Bagi kamu yang belum melihat "The Vibe", berikut ini adalah videonya:
https://www.youtube.com/watch?v=tr3dFSzh1yU
Hari ini video behind the scene dari pembuatan iklan tersebut telah diupload oleh Microsoft. Menariknya, menurut pendapat WinPoin, video behind the scene ini lebih menarik daripada video iklan komersialnya. Nggak percaya? Langsung aja lihat behind the scene "The Vibe" berikut ini:
https://www.youtube.com/watch?v=v3TZbP-VrLs
Di video behind the scene tersebut, M. Chu mengatakan bahwa ia ingin tarian di iklan "The Vibe" ini lebih natural daripada tarian di iklan pertama Surface Pro. Hasilnya, bisa kamu lihat sendiri, kolaborasi tarian dari berbagai dancer tersebut cukup menarik untuk disimak.
Review Smartwatch Murah 2020
NB: Subscribe channel Kepoin Tekno agar tidak ketinggalan berbagai info menarik dan bermanfaat seputar teknologi, setiap hari.