Tidak sedikit memang pengguna Windows 8 yang merequest fitur Boot to Desktop karena merasa bahwa booting ke start screen hanya buang-buang waktu. Mereka ingin bisa langsung booting ke desktop sama seperti saat di versi-versi Windows sebelumnya.
Tidak ingin mengabaikan customer-nya, Microsoft akhirnya menanamkan fitur ini di Windows 8.1. Berikut ini adalah tampilan menu pengaturan Boot to Desktop Windows 8.1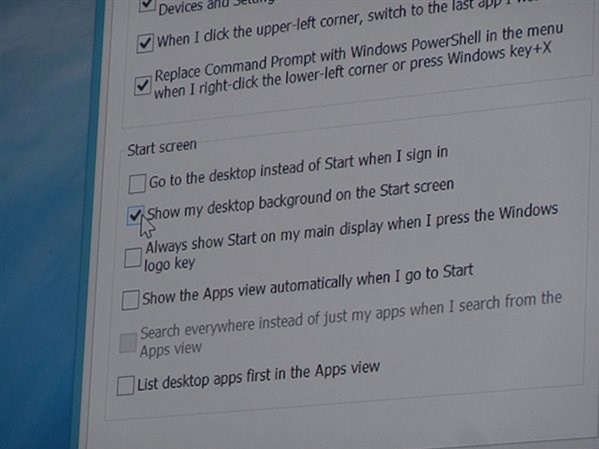 Disitu terlihat ada beberapa pengaturan yang memungkinkan pengguna Windows 8.1 untuk langsung booting ke desktop tanpa melalui Start Screen, menampilkan background desktop di Start Screen, dsb.
Perubahan ini sepertinya bakal mendapatkan banyak pujian, terutama dari pengguna Windows 8 desktop. Windows 8.1 akan menjadi update gratis bagi Windows 8 dan versi Preview nya bakal dirilis 26 Juni 2013 nanti.
via Windows4live