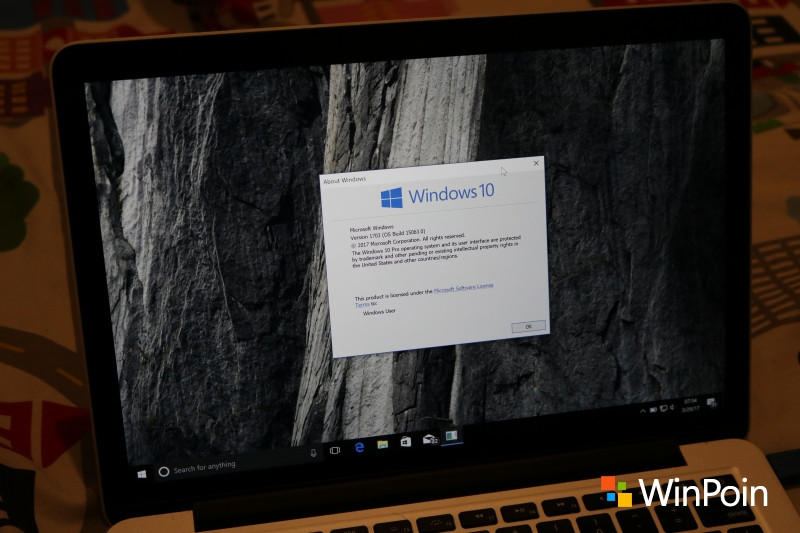 Selain mengumumkan ketersediaan Windows 10 Creators Update untuk Windows Phone, hari ini Microsoft juga memberikan info penting yang lainnya. (Baca: Windows Phone akan Mendapatkan Windows 10 Creators Update pada 25 April 2017)
Microsoft mengumumkan bahwa mereka akan merilis Windows 10 Creators Update untuk PC lebih cepat dari jadwal sebelumnya (11 April 2017), update ini ditujukan untuk kamu yang sudah tidak sabar ingin mencicipi Windows 10 Creators Update.
Kamu bisa mendapatkan Windows 10 Creators Update pada 5 April mendatang dengan menggunakan aplikasi Update Assistant yang akan segera disediakan oleh Microsoft. Sedangkan untuk kamu yang ingin melakukan update seperti biasa yakni menggunakan Windows Update, update akan tersedia sesuai jadwal yakni pada tanggal 11 April 2017.
For the those of you who are eager to get the Creators Update right away, you will be able to initiate the update manually, starting on April 5th, via Update Assistant
Sama seperti versi Mobile, ketersediaan update untuk Windows 10 (PC) juga tergantung dari berbagai faktor seperti perangkat lunak yang diinstal, keterbatasan hardware dan berbagai hal lainnya.
So, cara mana yang akan kamu ambil untuk mendapatkan Windows 10 Creatros Update? Melalui Windows Update atau justru kamu akan menggunakan Update Assistant?
via Windows Blog