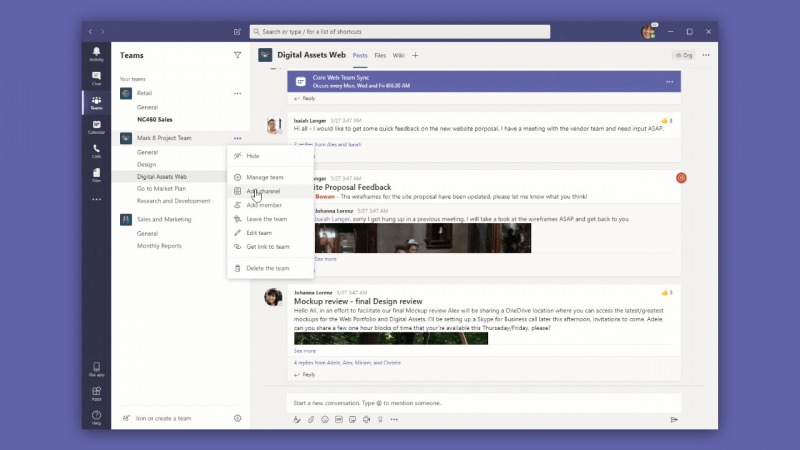 Dengan semakin menyebarnya virus corona atau COVID-19 keseluruh dunia, banyak perusahaan dan bisnis meminta karyawannya untuk bekerja dari dalam rumah, hal ini secara tidak langsung menyebabkan peningkatan jumlah pemakai layanan remote work dalam beberapa minggu terakhir.
Sebagai tanggapan terhadap meningkatnya penggunaan dan permintaan layanan, Microsoft memutuskan untuk memberikan akses gratis terhadap fitur premium di Microsoft Teams selama 6 bulan.
"At Microsoft, our top concern is the wellbeing of our employees and supporting our customers in dealing with business impact during this challenging time. For many individuals and organizations, Microsoft Teams video-conferencing, chat and collaboration are playing an important role in helping people continue to work and collaborate. By making Teams available to all for free for six months, we hope that we can support public health and safety by making remote work even easier," ucap pembicara dari Microsoft.
Seperti yang pengguna Microsoft Teams ketahui, versi gratis dari layanan ini terbatas dalam banyak fitur panggilan dan rapat, namun kini dengan ditawarkannya versi berbayar secara gratis dengan jangka waktu yang lumayan lama, diharapkan hal ini akan mendukung kerja jarak jauh dan kesehatan global.
Selain itu, Microsoft juga akan memperbarui versi Gratis dari Microsoft Teams dengan fitur untuk memungkinkan pengguna menjadwalkan pertemuan dalam video call pada Maret 2020 mendatang.
Via : Thurrot