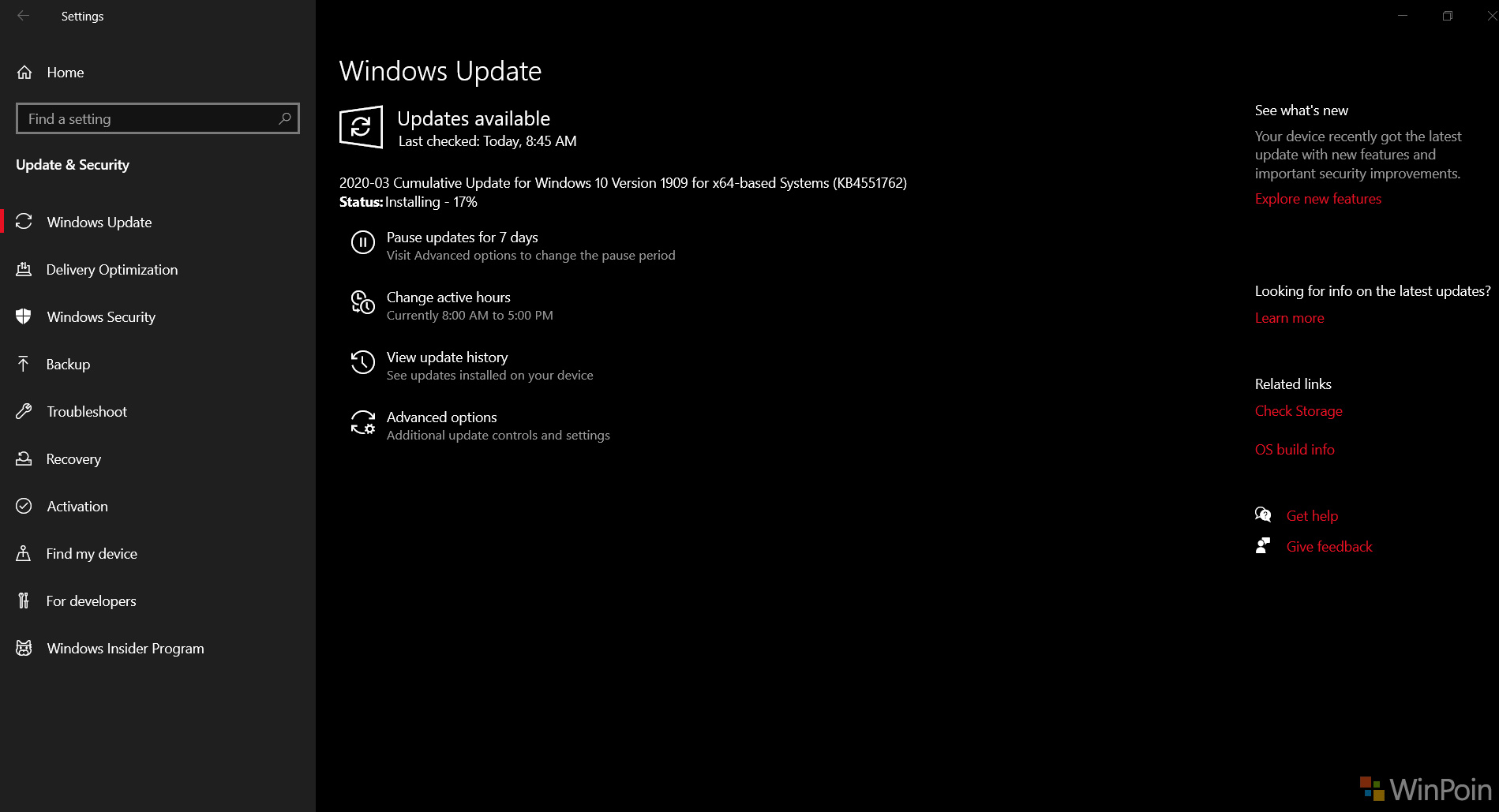 Baru saja kemarin Microsoft merilis Patch Tuesday yang berisi perbaikan dan peningkatan keamanan untuk Edge, Internet Explorer dan komponen lainnya, kini mereka merilis kembali update KB4551762 yang berisi perbaikan SMBv3 vulnerability.
Baca Juga : Ada 115 Vulnerabilities Diperbaiki Dalam Patch Tuesday Maret 2020!
Update KB4551762 ini diketahui memperbaiki masalah kritis pada Microsoft Server Message Block (SMB) protocol vulnerability yang ditandai dengan  CVE-2020-0796, sehingga pengguna sangat direkomendasikan untuk menginstal update KB4551762.
Dalam update ini juga, Microsoft menyadari dan mengatakan ada satu masalah yang diketahui, yang mana mengganggun Windows Server Container dimana pengguna mungkin mengalami masalah dengan aplikasi dan proses 32 Bit.
"When using Windows Server containers with the March 10, 2020 updates, you might encounter issues with 32-bit applications and processes." Catat Microsoft.
Perlu diketahui, update ini tersedia untuk pengguna Windows 10 1903 dan 1909. untuk melakukan update, kamu bisa masuk ke Settings > Update & Security > Windows Update. Atau bisa mendownloadnya melalui Microsoft Catalog berikut.
Via : Microsoft