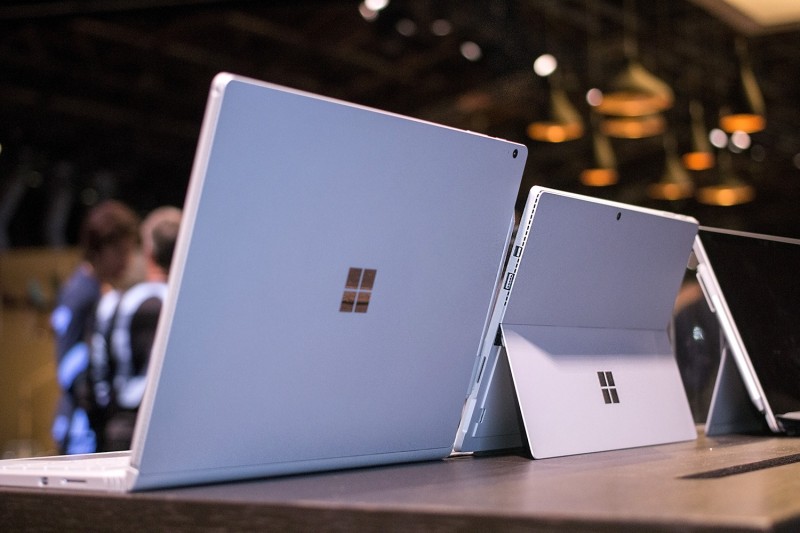 Tak bisa dipungkiri, lini Surface dari Microsoft memang selalu memberi kejutan. Mulai dari tablet pertama yang menjalankan full Windows, hingga menjadi tablet yang mampu menggantikan laptop.
Sejak diluncurkan dua bulan silam, kedua lini Surface terbaru, Surface Pro 4 dan Surface Book, telah menuai review positif dari berbagai pihak. Berikut video sekilas dari dua device tersebut.
Surface Book:
https://www.youtube.com/watch?v=k-WpbD0n4dg
"its gorgeous" 

-The Verge

"a rarity in this category" 

-Yahoo Tech

"premium and unforgottable" 

-Engadget

"No compromises"

-Gizmodo
Surface Pro 4:
https://www.youtube.com/watch?v=BqH6dIxzW4c
 "The best productivity tablet you can buy"

-Yahoo Tech

"Surface dream made real"

-Engadget

"Microsoft has raised the bar again"

-AnandTech
Sebagai seorang yang suka gambar, saya pribadi ngebet banget punya Surface Pro 4. Bayangkan saja, bisa menggambar dimana saja dan kapan saja, gak perlu mikirin beli tinta, isi ulang copic, buang-buang kertas, dengan full program yang run di Windows, paling cuma butuh colokan aja kalau baterai habis. Ditambah lagi dengan Surface Pen yang ada penghapusnya, duh lengkap wes.
Sayangnya masih dipertanyakan kapan akan dijual secara resmi di Indonesia. :(
Nah, kalau kamu disuruh memilih, kira-kira kamu memilih Surface Book atau Surface Pro 4? Bagikan alasanmu disini yak. :)
Source: Youtube