Awal bulan, pasti Microsoft merilis update baru untuk aplikasi PowerToys, dan meskipun memang hingga saat ini masih berstatus preview dan belum dirilis versi finalnya, saya rasa aplikasi sudah cukup stabil untuk pengguna gunakan sehari hari.
Nah mengenai aplikasi ini, beberapa waktu lalu Microsoft merilis versi PowerToys 0.31.1 untuk para penggunanya, dimana didalamnya ada sejumlah perbaikan yang cukup penting untuk pengguna dapatkan, sebut saja perbaikan pada Editor di Color Picker, perbaikan bug di FancyZones dan lainnya.
Bagi kamu yang penasaran, berikut adalah changelog lengkap dari aplikasi PowerToys ini.
General
Bug report tool and improved logging now added to our system tray.
Added in CodeQL and other CI improvements.
OOBE Spec should be finalized
ARM64 Progress
.NET Core upgrade for code bases the PowerToys team controls is complete. We still have two external dependencies that are .NET Framework that need to be updated.
Color Picker
FancyZones
Streamlined, simplified user interface (Massive thanks to @niels9001)
Dark mode for the editor
Certain settings (e.g. number of zones, spacing settings) can now be set on individual layouts.
Bug fixes
File explorer
Fixed OneDrive SVG Bug
SVG are scaled appropriately when viewbox is provided
SVG thumbnail quality improved
PowerToys Run
Service management plugin (restart, stop, …)
Registry key plugin
System action plugin (Reboot, lock, …)
Hyperbolic functions added to calculator
Icon fixes when running in certain themes
Unneeded dependencies removed
Bug fixes
Installer
Default to .NET Core 3.1.11
Nah seperti biasa, untuk kamu yang sebelumnya telah menggunakan aplikasi PowerToys, kamu bisa melakukan update secara manual di halaman Settings > General.
Dan untuk kamu yang belum, kamu bisa mendownload installernya secara manual melalui halaman GitHub berikut, atau langkah favorit saya dengan menggunakan perintah winget install powertoys di Command Prompt (khusus untuk kamu yang telah menggunakan versi Windows App Installer Preview).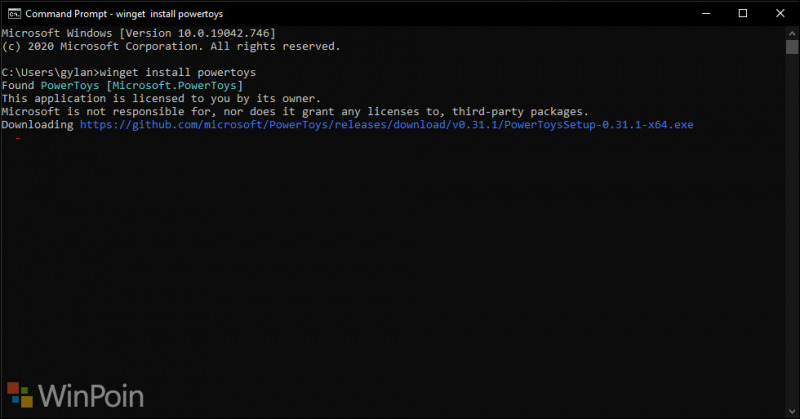 Apakah kamu pengguna PowerToys? komen dibawah guys.
Via : GitHub