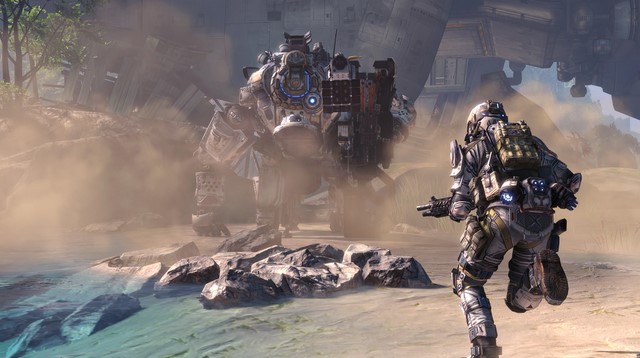 Titanfall adalah salah satu game first person shooter yang paling ditunggu tahun ini. Game untuk PC dan Xbox ini rencananya akan dirilis di Amerika Utara pada 11 Maret 2014 dan disusul di UK 3 hari berikutnya. Bagi kamu yang penasaran, berikut ini adalah trailer Titanfall:
Hari ini program Titanfall Beta telah dibuka secara resmi. Hal ini WinPoin ketahui dari twitter resmi Titanfall:
Untuk mendaftar di program Titanfall Beta, silahkan kunjungi halaman www.titanfall.com/beta
We have opened registration for the Titanfall Beta. Register NOW for a chance to play: http://t.co/V17Hnd2AvS #Titanfall

— Titanfall (@Titanfallgame) February 12, 2014
Beberapa pendaftar yang beruntung akan terpilih untuk memainkan Titanfall Beta. Jika kamu terpilih, maka kamu akan dikirimi email yang berisi instruksi lebih lanjut untuk mengakses dan memainkan game ini selambat-lambatnya pada 17 Februari 2014.
Bagaimana? Tertarik untuk memainkan Titanfall Beta?