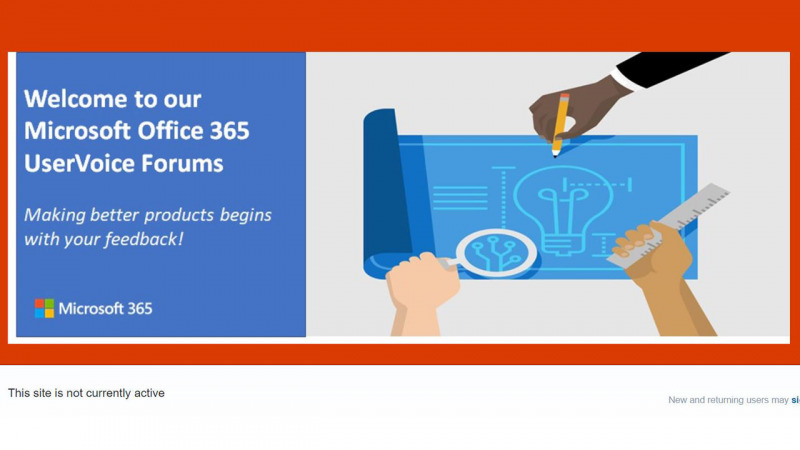 Setelah beberapa hari lalu dirumorkan bahwa Microsoft akan mulai menghentikan layanan UserVoice Feedback miliknya, ternyata hari ini mereka secara resmi memberikan pengumuman mengenai hal tersebut.
Mengenai hal ini, berdasarkan halaman support-nya, Microsoft mengungkapkan bahwa halaman UserVoice akan Microsoft tutup, dan mereka akan memfokuskan diri pada support document yang lain seperti Feedback hub, Microsoft Comunity, dan TechComunity.
"We are always striving to better serve our customers, including how we can improve the tools and processes for collecting feedback," kata juru bicara Microsoft pada Neowin. "We are leveraging 1st party solutions and are evaluating enhancements and standardizations to improve and streamline how we communicate with customers and collect their feedback." Lanjutnya.
Nah jadi untuk kamu para pengguna UserVoice, kamu mungkin harus bersiap siap untuk mengucapkan selamat tinggal pada layanan tersebut.