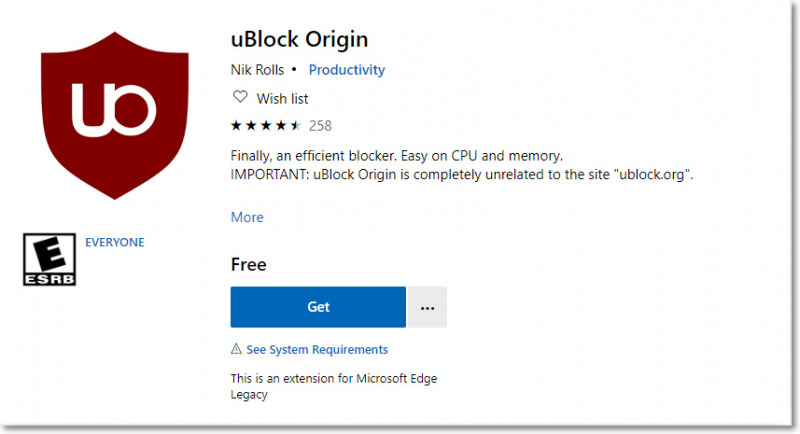 uBlock Origin, yang merupakan salah satu dari sekian banyaknya Add On terbaik dan populer untuk Browser Edge Legacy, kini tidak lagi mendukung browser tersebut.
Hal tersebut karena Microsoft sendiri sudah meninggalkan Edge Legacy dan mengalihkan sepenuhnya fokus mereka ke Edge Chromium, sehingga Nik Rolls sang Developer uBlock Origin dalam sebuah pengumumannya di GitHub juga ikut merekomendasikan pengguna untuk beralih ke Edge Chromium yang baru karena uBlock Origin sudah tidak lagi mendukung Edge Legacy.
Dalam pengumumannya, Nik Rolls juga menjelaskan pindah ke Edge Chromium bukan hanya untuk mendapatkan fitur yang lebih Modern, namun juga agar terus dapat menggunakan Adblocker dari uBlock seperti sebelumnya.
"Due to the complexities and time requirements to maintain compatibility with the legacy version of Microsoft Edge, this fork is no longer supported. It is highly recommended that you upgrade your version of Microsoft Edge by downloading the update at Microsoft's website. Once you have updated, follow the instructions above for installation of uBlock Origin on New Edge,"
Nah sudahkah kamu menggunakan Edge Chromium?
Via : GitHub, News Softpedia