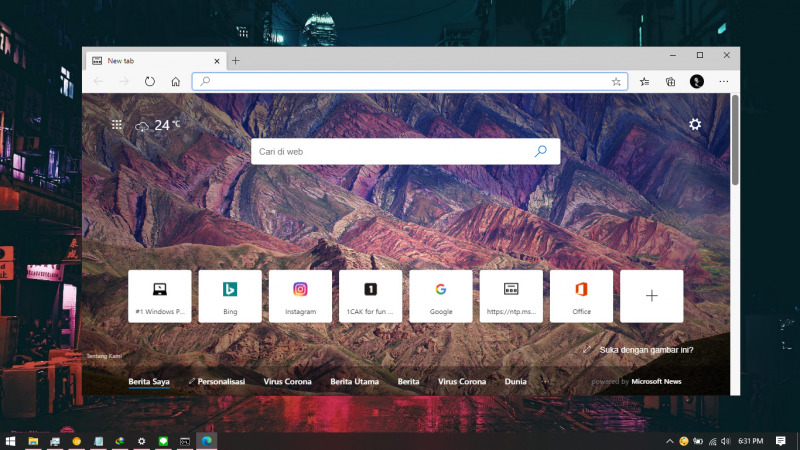 Update KB4559309 merupakan update yang membawa Edge Chromium dan menggantikan Edge Legacy pada perangkat Windows 10 ini dikabarkan menjadi penyebab dari masalah performa pada perangkat pengguna.
Beberapa masalah tersebut diantaranya adalah : Slow boot, Failed installation of the update, PC slow at random times, Wireless network disabled, Slow network connection, Video and audio freezing, Huge memory usage.
Cukup mengesalkan memang, apalagi update KB4559309 akan sedikit sulit untuk di hapus dan akan mengalami kegagalan ketika proses Uninstall sedang dilakukan.
Dan terkait hal tersebut, untuk sekarang Microsoft kabarnya tengah melakukan investigasi masalah, dan mengharapkan para pengguna yang terkena masalah untuk memberikan feedback melalui aplikasi Feedback Hub.
"I have spoken to Missy Quarry, from the Edge team, and they are investigating this problem. However, they really need more details submitted through the Feedback Hub on Windows 10," a Microsoft forum moderator mencatat.
Nah masalah performa ini mungkin hanya dirasakan sebagian pengguna yang melakukan instalasi Update KB4559309 saja, dan bagi mereka yang mendownload dan menginstall Edge Chromium sebelum mendapatkan update tersebut kabarnya tidak mengalami masalah serupa.
Baca Juga : Cara Uninstall Paksa Edge Chromium Terbaru
Apakah kamu mengalami masalah tersebut? komen dibawah guys.
Via : Windows Latest, News Softpedia