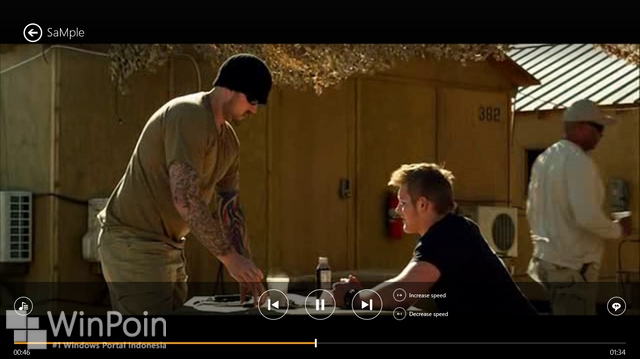 Jujur saja perilisan aplikasi VLC untuk Windows 8 sudah WinPoin tunggu sejak lama. Oleh karena itu WinPoin sangat gembira ketika aplikasi tersebut dirilis meskipun statusnya masih dalam versi beta. Namun sedikit kekecewaan muncul ketika WinPoin mendapati performa dari aplikasi ini. VLC Modern seringkali unresponsive, crash, dan tertutup secara tiba-tiba. Bahkan kualitas video yang dilihat jadi berkurang karena adanya lag saat memainkan video tersebut.
WinPoin tidak sendirian, beberapa member forum WinPoin juga telah mengkonfirmasi telah mendapatkan permasalahan yang sama. Mungkin kamu juga mengalaminya..??
Hari ini melalui akun twitternya, developer VLC VideoLAN menyatakan bahwa mereka telah mengirimkan update release 3 (versi 0.0.4) ke Windows Store. Update ini akan mengatasi berbagai permasalahan crash yang terjadi di VLC Modern. Selain itu update ini juga membawa code yang lebih clean dari sebelumnya.
Release 3 (0.0.4) has been submitted to the store… More crashes fixed and cleaner code in it :)
We'll tell you when it's on the store.

— VideoLAN (@videolan) March 17, 2014
Update tersebut kini masih dalam proses sertifikasi di Windows Store. WinPoin akan mengabari kamu jika update VLC Modern untuk Windows 8 sudah dirilis. Untuk sementara sebaiknya aplikasi video player ini jangan digunakan dulu.
via videolan
Instagram Jahat! Nasib SMS di Ujung Tanduk..
NB: Subscribe channel Kepoin Tekno agar tidak ketinggalan berbagai info menarik dan bermanfaat seputar teknologi, setiap hari.