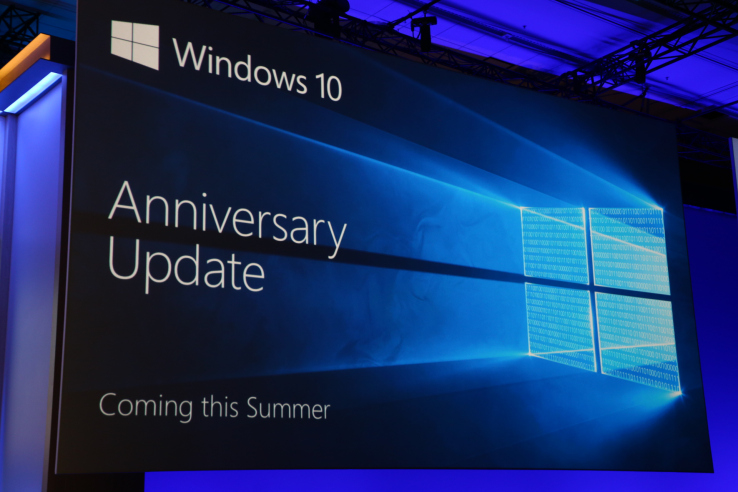 Tampaknya perilisan Windows 10 Anniversary Update secara bersamaan untuk Windows 10 PC dan Mobile harus batal setelah Dona Sarkar menjelaskan bahwa perilisan Anniversary Update untuk Windows Mobile akan diirlis pasca Update untuk Windows PC. (Baca: Windows 10 Mobile Anniversary Update Dirilis Menyusul Setelah PC)
Yes PC first. Mobile after. We need to be a bit organized with the large number of customers we have.

— Dona Sarkar (@donasarkar) August 2, 2016
Selain menerangkan hal tersebut Dona Sarkar juga menambahkan bahwa update untuk Windows 10 Anniversary Update akan hadir secara secara bergelombang, sehingga membutuhkan waktu untuk menyalurkannya.
I mentioned this on WW, the builds will ship in waves. PC in waves. Then Mobile in waves. It takes time to ship.

— Dona Sarkar (@donasarkar) August 2, 2016
Dan akhirnya melalui halaman Windows Blog, Microsoft menjelaskan bahwa Anniversary Update untuk device Windows 10 Mobile akan hadir dalam kurun waktu beberapa minggu kedepan.

So, bagi kamu yang menantikannya sedari tadi malam, tampaknya Windows 10 Mobile Anniversary Update tidak akan hadir hari ini ataupun besok, dan baru akan tersedia dalam waktu beberapa minggu kedepan.
Jika nantinya Windows 10 Mobile Anniversary Update sudah dirilis oleh Microsoft, pasti WinPoin akan memberitahukan kamu secepatnya.
Jadi, pastikan kamu selalu kunjungi WinPoin. :)
via Windows Blog
Review Xiaomi Mijia LCD Writing Tablet — Tablet Murah Cuman 285 Ribuan! 🔥🔥
NB: Subscribe channel Kepoin Tekno agar tidak ketinggalan berbagai info menarik dan bermanfaat seputar teknologi, setiap hari.