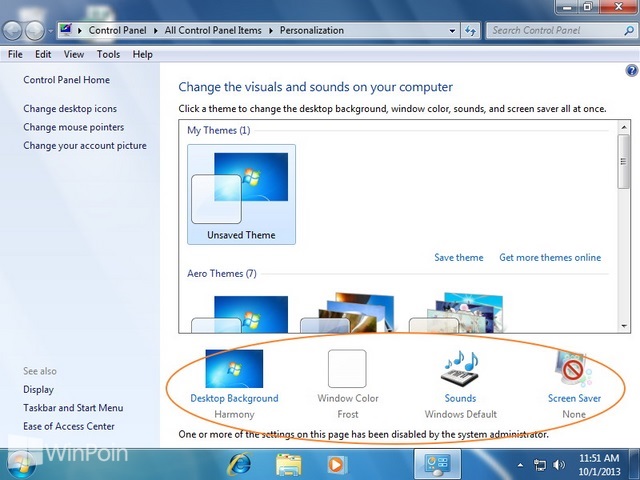 Kamu tidak suka ada orang yang mengganti-ganti desain dari desktop kamu? Berikut ini WinPoin memiliki tutorial cara mematikan pengaturan window color and appearance, dengan begini tidak akan ada orang yang dapat mengganti warna dan tampilan desktop kamu. Penasaran bagaimana cara melakukannya? Berikut ini tutorial cara mematikan pengaturan window color dan appereance di Windows 7.
Jika kamu ingin mematikan pengaturan window color dan appearance, sebaiknya kamu mengatur tampilan desktop kamu menjadi yang terbaik. Dengan begitu kamu tidak akan bingung untuk menggonta-ganti tampilan padahal pengaturannya sudah dimatikan.
Cara Mematikan Pengaturan Window Color dan Appearance Windows 7
Pertama-tama buka Local Group Policy Editor.
Pada kolom sebelah kanan, klik User Configuration>Administrative Templates>Control Panel dan Personalization.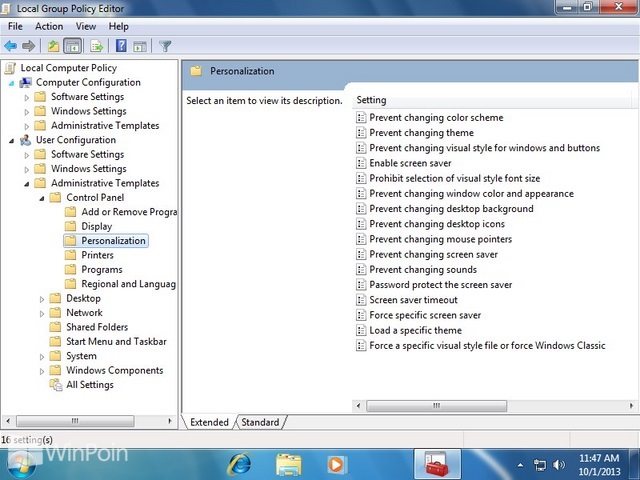 Kemudian di kolom sebelah kiri, klik kanan Prevent changing window color and appearance dan pilih Edit.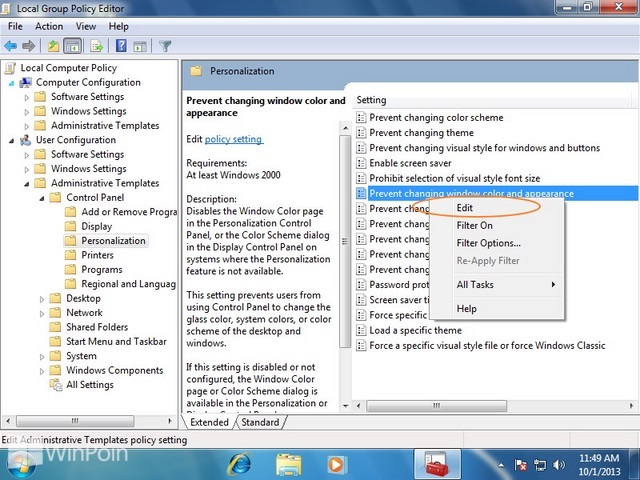 Untuk mematikan pengaturan Window Color dan Appearance pilih pengaturan menjadi Enabled dan klik OK.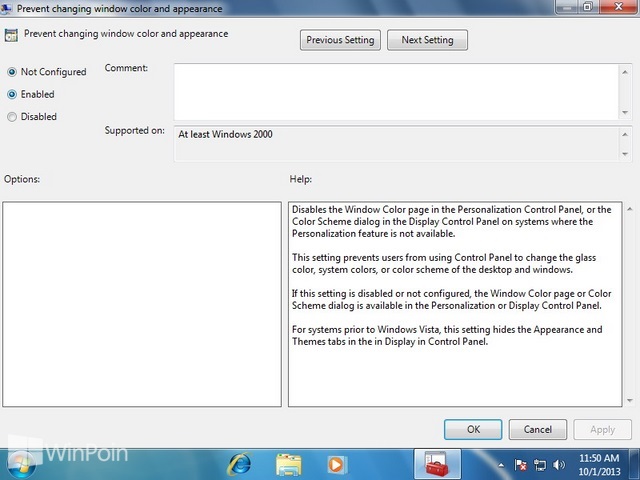 Keluar dari Local Group Policy Editor dan restart komputer kamu.
Sekarang tidak ada seorang pun yang dapat mengganti window color dan appearance dari Windows 7 yang kamu gunakan. Ini adalah trik simpel untuk orang-orang yang suka jailin kamu dan suka iseng sama ganti-ganti pengaturan tampilan desktop kamu.
Instagram Jahat! Nasib SMS di Ujung Tanduk..
NB: Subscribe channel Kepoin Tekno agar tidak ketinggalan berbagai info menarik dan bermanfaat seputar teknologi, setiap hari.