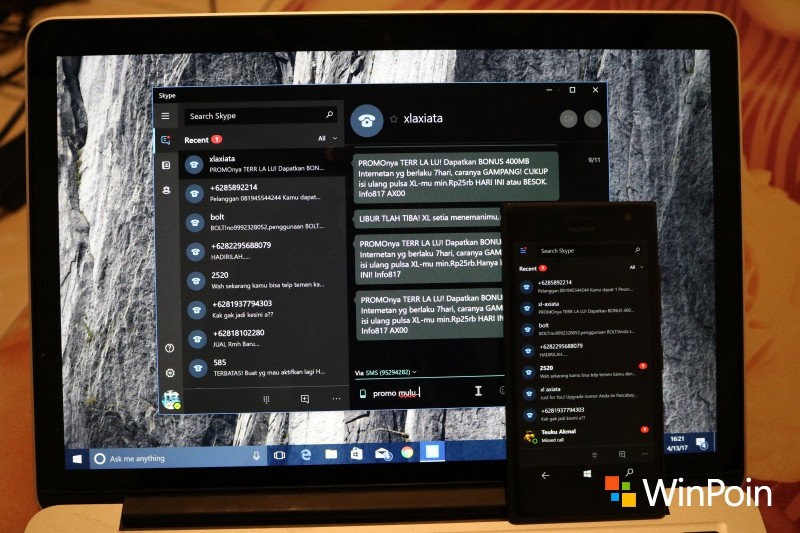 Nama fiturnya adalah SMS Relay. Fitur ini membuat kamu bisa mengirim dan menerima SMS langsung dari PC / laptop Windows 10. Fitur ini terintegrasi kedalam Skype dan eksklusif hanya untuk pengguna Windows 10 yang menggunakan Windows 10 Mobile.
Cara Menerima dan Mengirim SMS Lewat PC
Pertama pastikan Windows 10, Windows 10 Mobile, dan aplikasi Skype kamu up to date, karena di versi terbaru Skype telah berstatus Final dengan fitur SMS Relay yang lancar dan fungsional.
Setelah itu jadikan Skype sebagai aplikasi SMS default di Windows 10 Mobile. Caranya buka Skype > Settings > SMS > tap Change default SMS application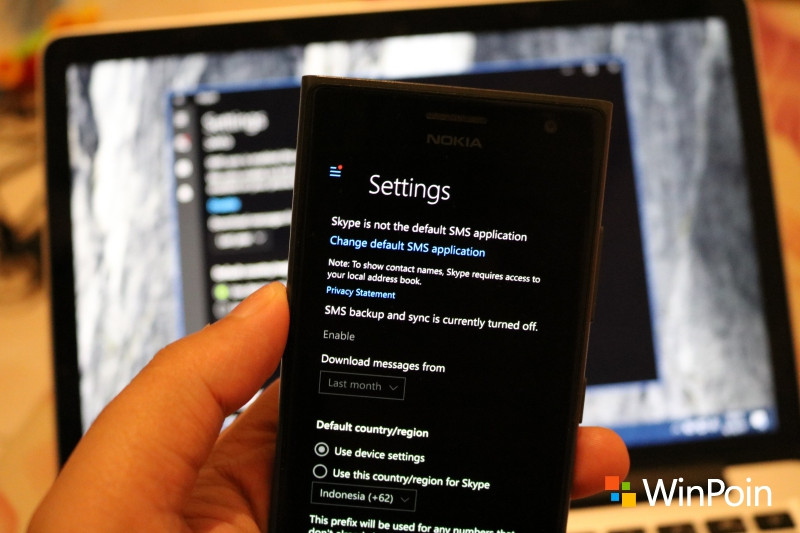 Jika ada popup konfirmasi aplikasi SMS default bakal menggunakan Skype, tap Yes.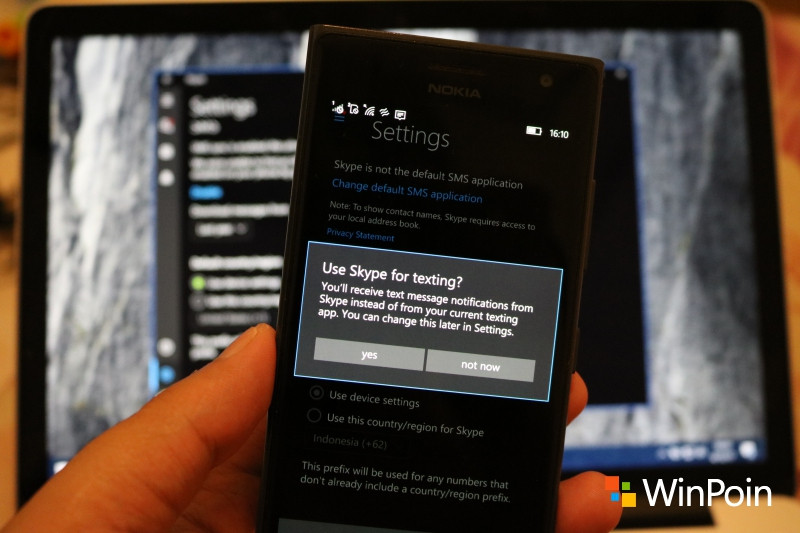 Dengan begitu selain aplikasi SMS di Windows 10 Mobile kamu bakal menggunakan Skype secara default, fitur SMS backup and sync juga otomatis aktif.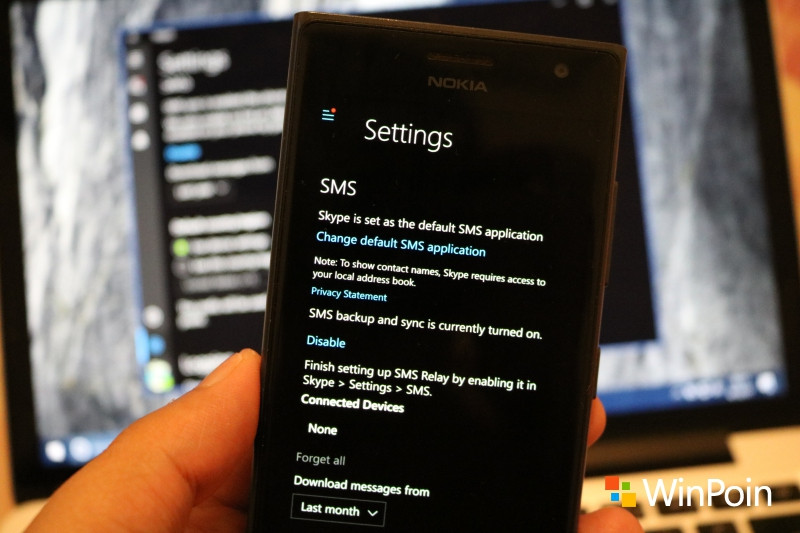 Kini buka Skype di Windows 10 PC, lalu buka Settings > SMS > dan enable SMS Sync. Skype Windows 10 PC bakal memberikan kamu kode otentikasi.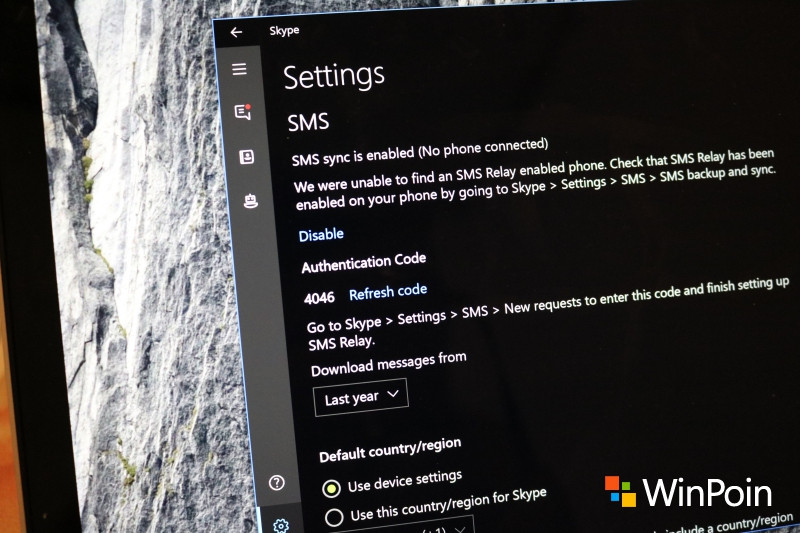 Masukkan kode otentikasi tersebut di Windows 10 Mobile dengan tap Enter code lalu masukkan. Submit.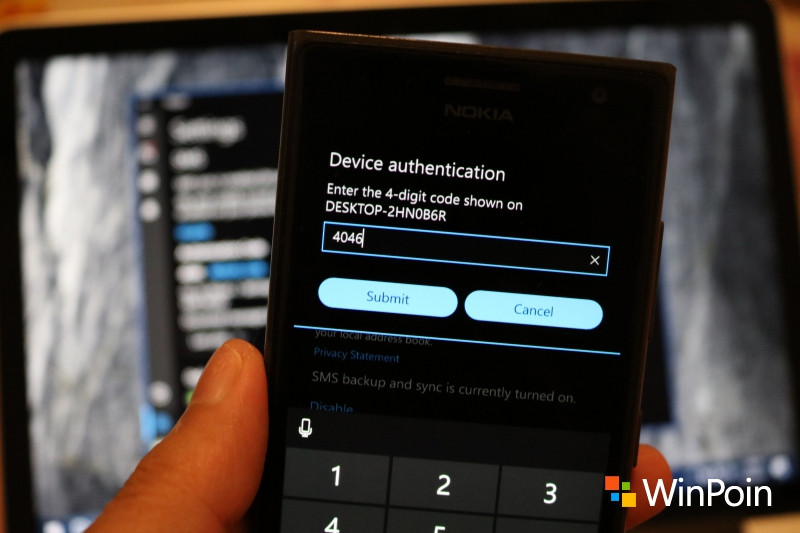 Tunggu beberapa saat dan semua SMS kamu bakal terintegrasi dengan Skype. Kini saat ada orang mengirim SMS, maka SMS tersebut bisa kamu terima dan bisa kamu balas langsung dari PC / Laptop melalui Skype.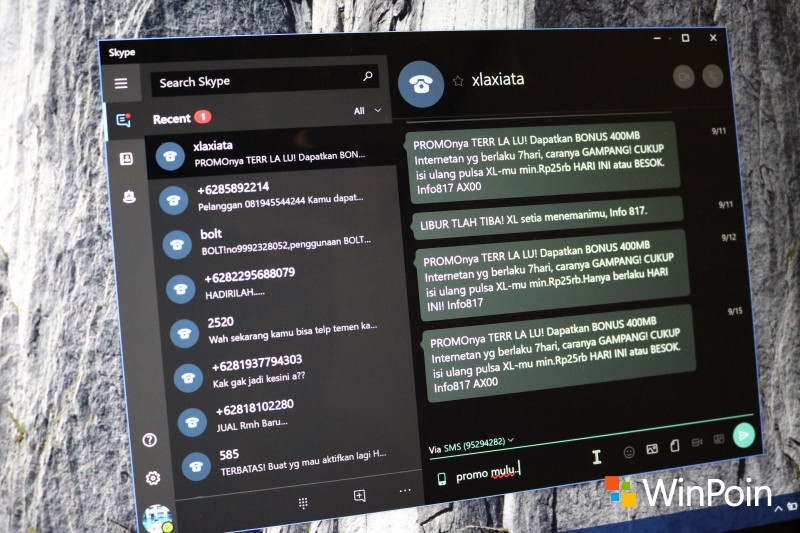 Jadi dengan cara ini sekarang kamu bisa SMS-an melalui PC / Laptop. Cara ini bisa kamu gunakan di PC Windows 10 dengan Windows 10 Mobile — mulai dari Lumia lawas seperti Nokia Lumia 730..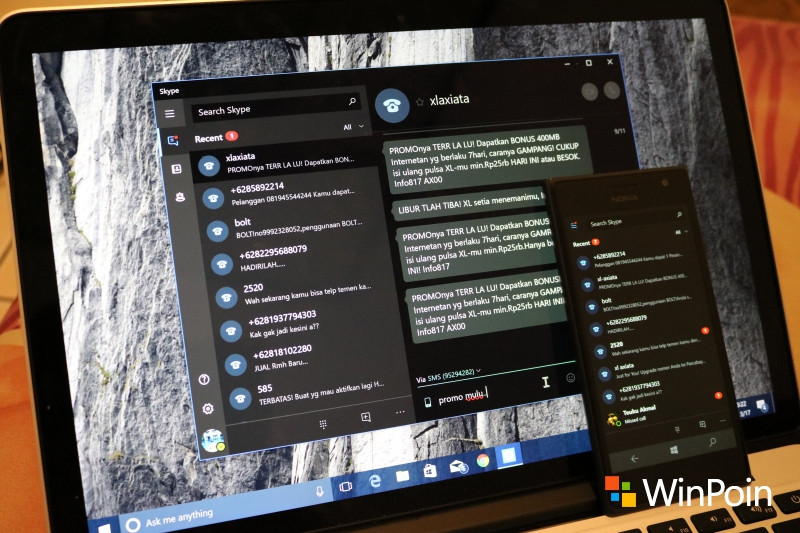 atau Lumia baru seperti Microsoft Lumia 950.
Bagaimana dengan kamu, sudahkah mencoba menerima dan mengirim SMS dari PC? Jika sudah bagikan experience kamu disini.
Unboxing Nokia 1 Indonesia
NB: Subscribe channel Kepoin Tekno agar tidak ketinggalan berbagai info menarik dan bermanfaat seputar teknologi, setiap hari.