Baru baru ini Google Chrome dilaporkan telah mengalami kerusakan/error ketika sedang menjalankan atau memutar video HDR di Youtube, dimana video tersebut hadir dengan brightness yang terlalu tinggi ketika slider SDR content appearance di set ke maximum oleh pengguna.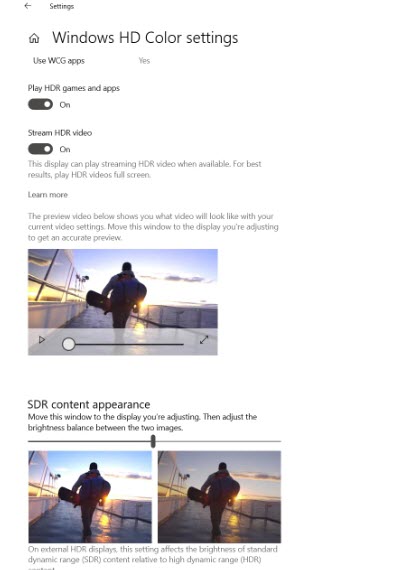 Tentu saja ini merupakan sebuah masalah dan mengurangi kenyamanan pengguna ketika menonton video HDR diperangkat mereka, seperti yang dijelaskan salah satu pengguna berikut.
"hey all. So right now I have Windows 10 latest 1909 running with a 2080 Ti latest drivers and noticed that watching YouTube HDR videos that the videos are blown out. highlights are way too high yet in games and in Media Classic watch 4K HDr blu rays everything is fine and looks like it would." Pengguna mencatat.
Dan terkait dengan masalah ini, tampaknya Chrome dengan versi 81 atau yang lebih baru terkena masalah serupa, begitu pula dengan Microsoft Edge.
"Chrome HDR is affected by Windows SDR's brightness settings. It seems to compound making all HDR videos look blown out unless Windows SDR Setting is turned all the way down, making the rest of desktop unusable." catat Deskripsi Bug dengan langkah reproduksi masalahyang dapat kamu lihat pada halaman berikut.
Untuk sekarang, masalah sudah diterima oleh Team pengembang Chromium, dan perbaikan tampaknya akan segera dirilis di Chrome Canary mendatang.
Nah apakah kamu pengguna Monitor HDR mengalami masalah yang sama? silahkan berikan komentarmu guys.
Via : Techdows