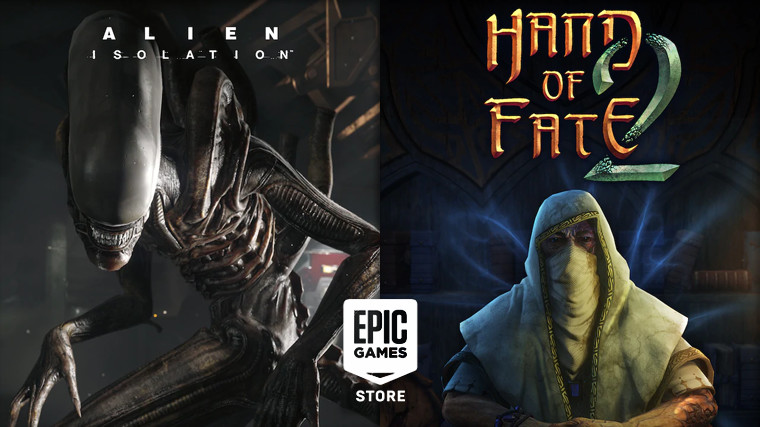 Minggu lalu Epic Games Store membagikan tiga buah game gratis sekaligus yang diantaranya adalah Deponia: The Complete Journey, Ken Follett's The Pillars of the Earth, dan The First Tree. Lalu untuk minggu ini, EGS dipastikan membagikan dua game gratis yang lumayan menarik yakni lien: Isolation dan Hand of Fate 2.
Buat kamu yang belum tahu, game Alien: Isolation adalah sebuah game survival horor, dimana ceritanya kamu sedang bertugas di ruang angkasa dan kebetulan terjadi penyerangan dan pembantaian oleh Alien di kapal yang kamu tumpangi. Untuk detail grafis dan gameplay dari game Alien: Isolation, mending kamu cek langsung trailer di bawah ini:
Sedangkan untuk game Hand of Fate 2, ini merupakan board game yang cukup menarik karena dalam game ini jika kamu masuk dalam mode pertarungan, kamu akan beralih ke mode third-person agar merasakan pertarungan tersebut secara langsung. Untuk detailnya, kamu bisa cek trailer berikut ini:
Agar dapat memainkan kedua game ini, kamu gak perlu spek PC yang tangguh. Cukup dengan spek seperti berikut ini:
Alien: Isolation
OS: Windows 7 (64bit)
Processor: 3.16Ghz Intel Core 2 Duo E8500
Memory: 4 GB RAM
Graphics: 1GB (AMD Radeon HD 5550 or Nvidia GeForce GT 430)
Storage: 35 GB available space
Hand of Fate 2
OS: Windows 10/7/8/8.1/Vista (32 or 64 bit)
Processor: 2.4ghz Intel Core 2 Duo or equivalent
Memory: 4 GB RAM
Graphics: Intel HD Graphics 4600, NVIDIA GeForce GT 630, Radeon HD 5670
DirectX: Version 10
Storage: 4 GB available space
So, tunggu apalagi? Kalau kamu tertarik dengan game yang digratiskan oleh EGS untuk minggu ini, maka kamu bisa dapatkan game Alien: Isolation dan Hand of Fate 2 menggunakan link yang sudah WinPoin siapkan dan ingat, game tersebut bisa kamu dapatkan secara gratis hingga satu minggu ke depan atau tepatnya hingga pukul 11 malam tanggal 29 April mendatang.