Sebelumnya, dikabarkan bahwa Fresh Start di Windows 10 May 2020 Update tampaknya tidak bekerja dengan baik. Karena jika di Windows 10 1909, harusnya pada halaman Windows Security > Device Performance and Health, tombol 'Get Started' tampil dengan normal.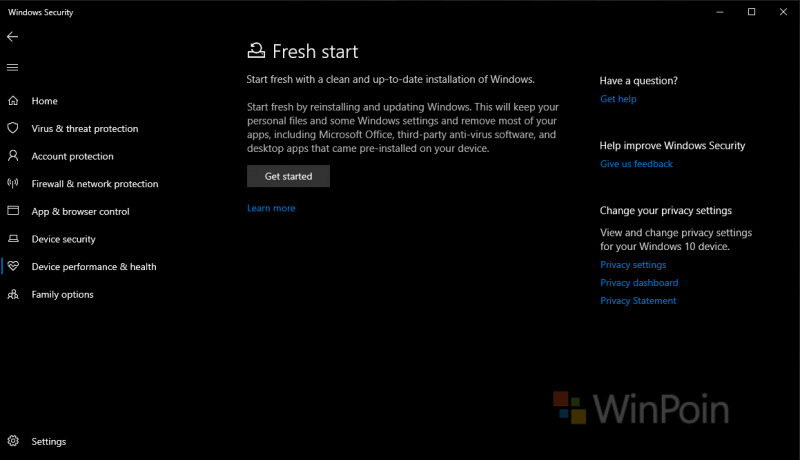 Nah terkait masalah tersebut, pada artikel sebelumnya sudah saya update juga, namun lebih bagus lagi jika kita buatkan artikelnya secara terpisah, namun sebelumnya saya ucapkan terimakasih pada Rudy Triokariyawan salah satu pembaca WinPoin yang mengingatkan bahwa ternyata, Microsoft secara diam diam memindahkan fitur Fresh Start di Windows 10 May 2020 Update ke Reset This PC.
"Fresh start is available for Windows 10 versions prior to 2004. For version 2004 and after, Fresh start functionality has been moved to Reset this PC. To reset your PC, go to Start > Settings > Update & Security > Recovery > Reset this PC > Get Started. Then select Keep my files, choose cloud or local, change your settings, and set Restore preinstalled apps? to No. " Dilansir dari Halaman Microsoft yang diupdate 16 Juni 2020 hari ini.

Jika kamu adalah pengguna Windows 10 May 2020 Update, kamu bisa masuk ke Settings > Update & Security > Recovery > Reset this PC > Get Started.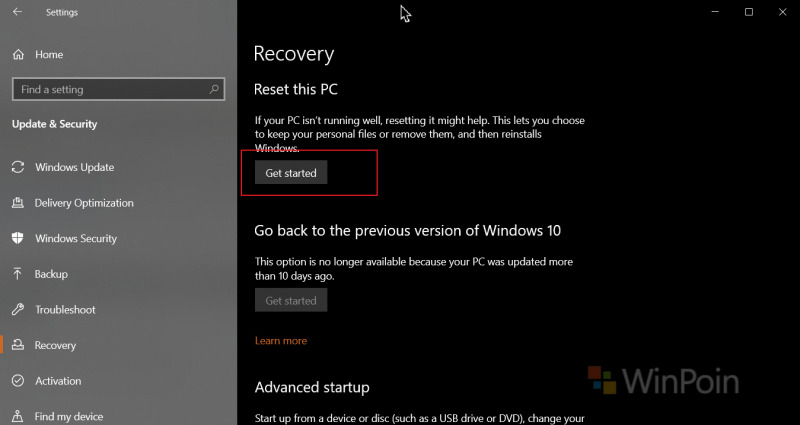 Yang mana jika dirangkum, langkah penggunaannya adalah sebagai berikut.
Setelah pengguna masuk ke Get Started di halaman Recovery > Reset This PC, pengguna bisa memilih 'Keep My Files'. dan memilih metode download dan Reset Options (mau itu Local atau Cloud Download).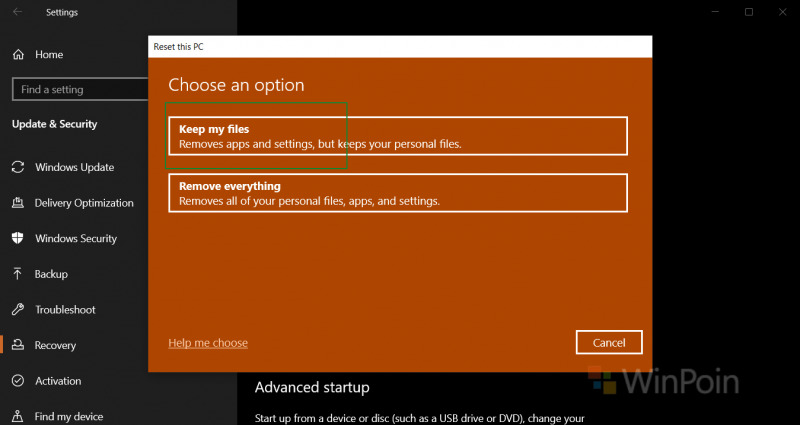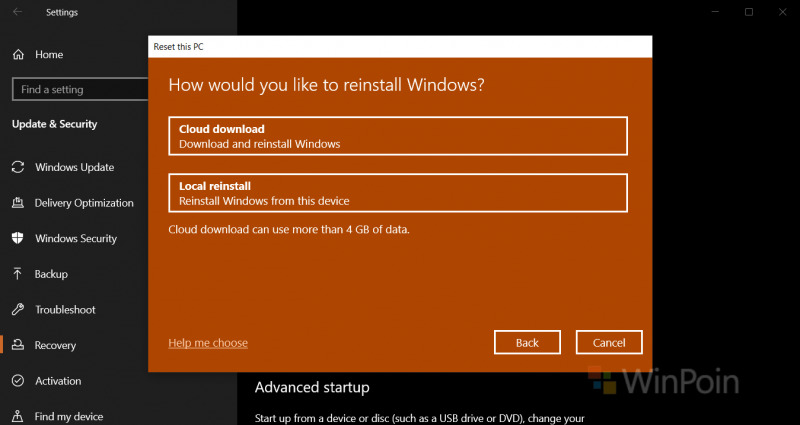 Selanjutnya klik Change Settings.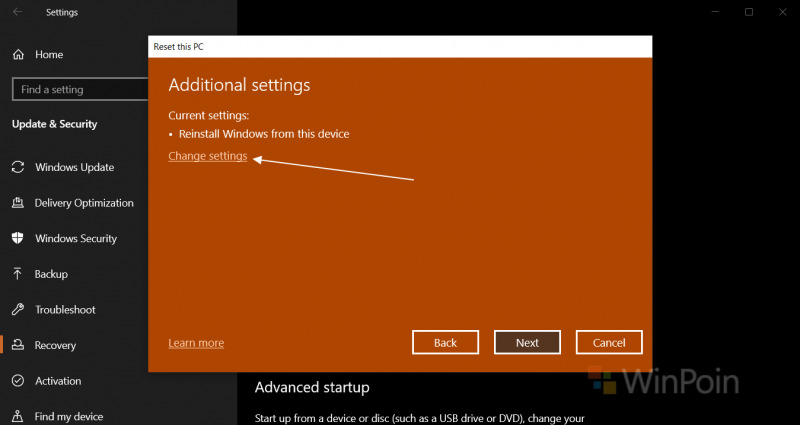 Selanjutnya silahkan set 'Restore Preinstalled Apps' ke No.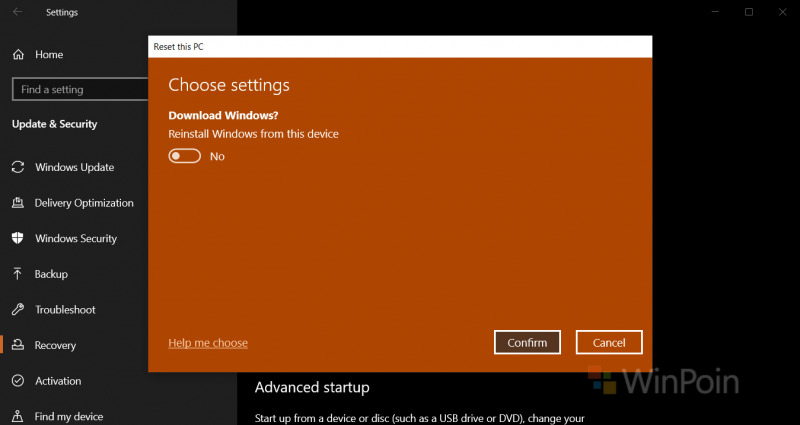 Nah perlu diketahui, jika tidak tampil 'Restore Preinstalled apps' maka system operasi yang diinstal dalam perangkat kamu tidak memiliki preinstalled apps.
"your PC doesn't have preinstalled apps configured and won't restore apps from PC manufacturer" kata Microsoft.
Jadi, jangan terlalu khawatir terkait masalah sebelumnya, karena memang Microsoft memindahkan fitur tersebut, hanya saja mereka tidak mengumumkannya lebih awal.
Nah bagaimana menurutmu mengenai hal ini, silahkan berikan pendapatmu dibawah guys.